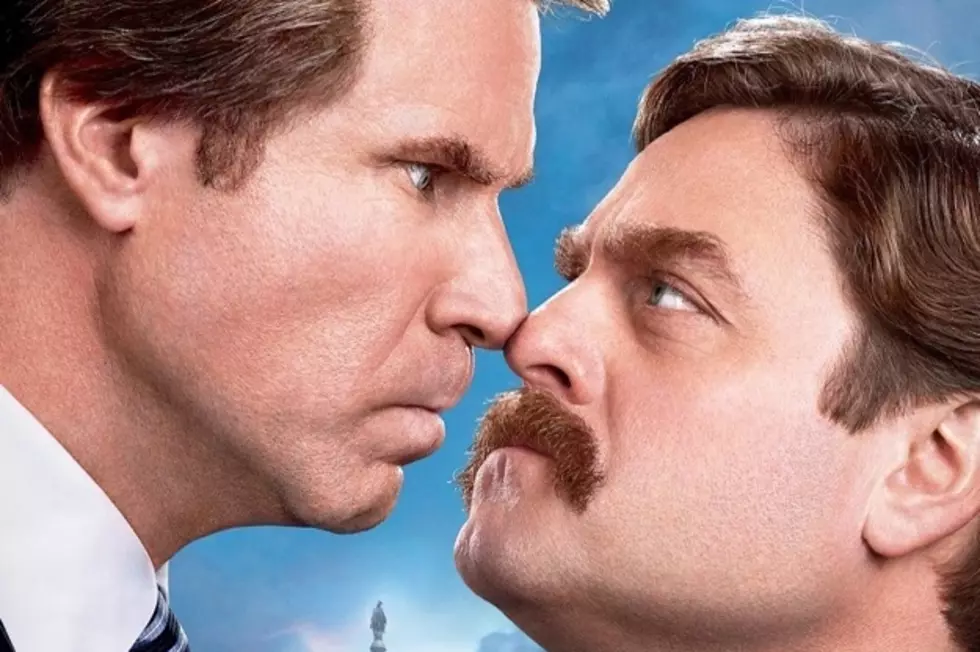 'The Campaign' Poster: The Will Ferrell and Zach Galifianakis Staring Contest
Politics are known for getting ugly. Candidates who are going after a prominent seat are willing to dig up all sorts of dirt on their competition, making sure that they bury their adversary's campaign before they reach election day. That's exactly what's going on in the upcoming Will Ferrell/Zach Galifianakis comedy 'The Campaign.'
The upcoming political comedy stars Will Ferrell and Zach Galifianakis as two North Carolina men who are vying for a seat in Congress. When Cam Brady (Ferrell) messes up in the public eye, people begin putting their money on political underdog Marty Huggins (Galifianakis) to win the election. Once Cam realizes this, the fight is on to see who's worthy to take the position.
Today we present to you the brand new poster for 'The Campaign.' Director Jay Roach's last movie was the critically mixed 'Dinner for Schmucks' so it'll be interesting to see whether or not he can deliver the laughs to masses with this movie. Roach is also known for directing 'Meet the Parents,' 'Austin Powers' and 'Recount.'
'The Campaign' is due out in theaters on August 10, 2012. Take a look at the poster below and let us know what you think in the comments.