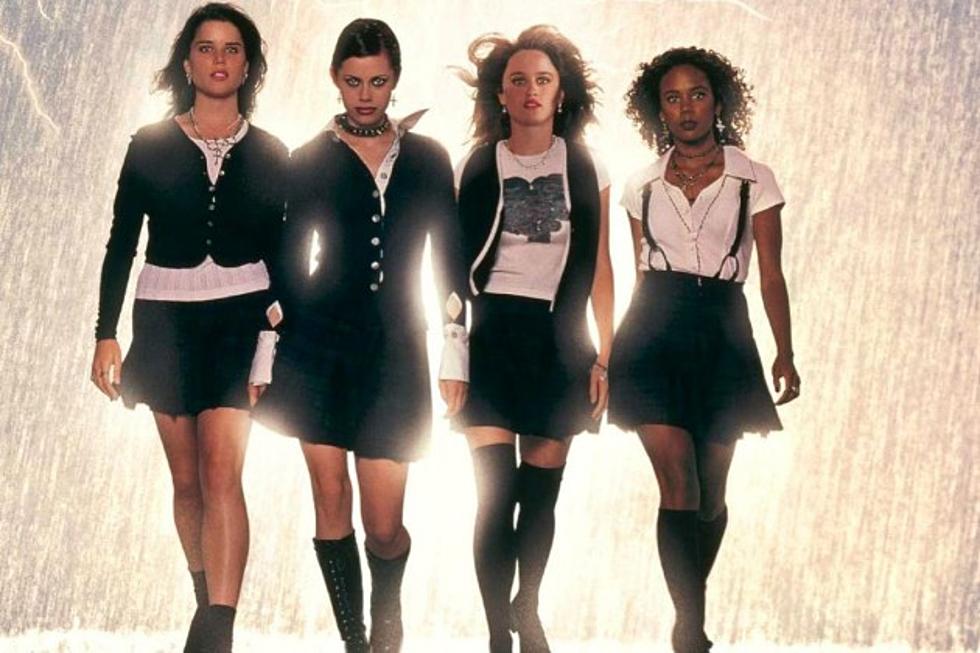 'The Craft' Is Getting a Remake, Call the Corners, This Is Not a Drill
Columbia
Of all the films a studio could possibly remake, why The Craft? The '90s cult horror favorite is beloved not particularly because it's a great movie, but because it's a wacky and wild movie about witches with edgy fashion sense before Hot Topic ruined everything — it's like Cruel Intentions, but for goth girls. But there are a few reasons that a remake of The Craft makes sense, given current film trends, and at least Sony has assigned a great director to the project.
THR reports that Honeymoon director Leigh Janiak will direct The Craft remake, co-writing the script alongside her Honeymoon co-writer Phil Graziadei. Although a remake of The Craft seems a bit silly (it is, after all, a silly movie), Janiak is an excellent choice for the project. Her debut film was smart, assured and atmospheric, with a fierce female lead (Rose Leslie, Game of Thrones). There was something unflinching and uncompromising about that effort, which is why it won audiences over at SXSW in 2014.
There are also some reasons that a remake of The Craft makes sense — cult, occult and witchcraft concepts have become more popular in recent years, for one. Marry that trend with the relentless pursuit of remakes and reboots as well as our '90s nostalgia, and a remake of The Craft seems like an easy one.
As much as I adore The Craft, and as much as my immediate instinct is to flinch at this news, I'm also very intrigued by the possibilities of this remake and delivering a slightly updated and perhaps even more unnerving version of the story to a new audience.