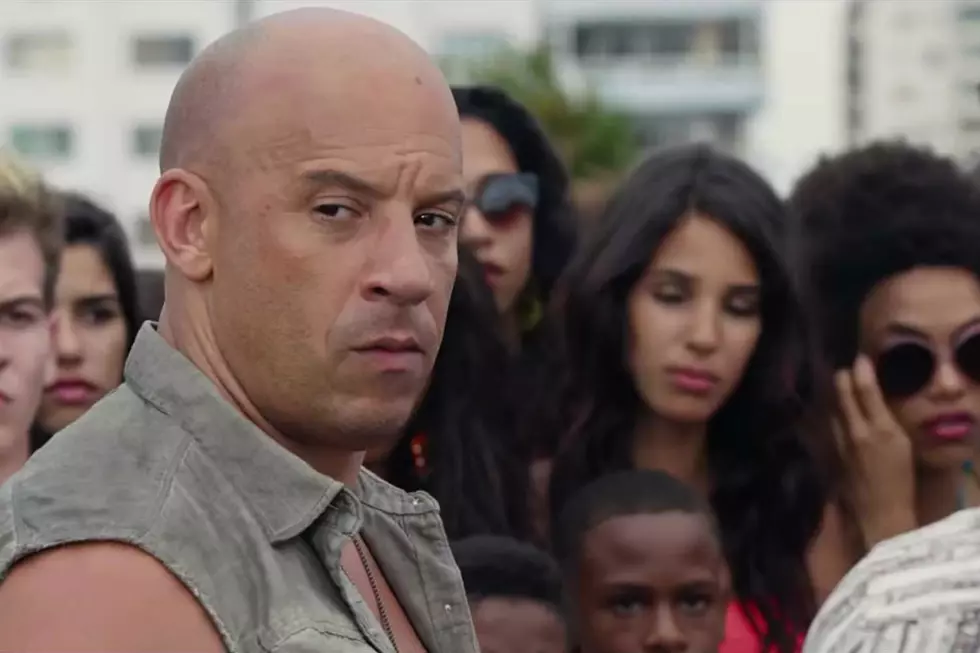 Vin Diesel Says 'The Fate of the Furious' Is Going to Launch a New Trilogy
Universal Pictures
With the eighth on the way and two more planned sequels after that, it seems like the Fast & Furious franchise will never end. And you know what, if Vin Diesel, The Rock, and Jason Statham want to keep making movies where the good guys win by driving quickly and angrily, more power to them! Diesel himself revealed during CinemaCon on Wednesday, after an emotional tribute to the late Paul Walker, that The Fate of the Furious is the first in a new trilogy of films.
The Fast & Furious series can be broken up into a number of distinct parts. There are the first three films in sequence — The Fast and the Furious, 2 Fast 2 Furious, and Fast & Furious — with Tokyo Drift thrown into the middle to hint at a wider universe for these characters. Then there's the latter half — Fast Five, Fast & Furious 6, and Furious 7 — which introduce Dwayne Johnson's agent Hobbs and chronicle his begrudging journey from foe to friend.
Now that Paul Walker's character Brian O'Conner is gone from the franchise, the Family starts on the next phase of their tale. "As the world sees this movie, they'll see how it's the beginning of a new trilogy," Diesel told the CinemaCon audience, per The Hollywood Reporter. He added that certain new characters will be introduced in this movie and will carry over into the following two films.
He also gave a tribute to his friend Paul Walker, saying that, "Part of Paul's legacy lives through every frame that we shoot. There's something beautiful about that.… We never want to let him down."
The Fate of the Furious hits theaters April 14.