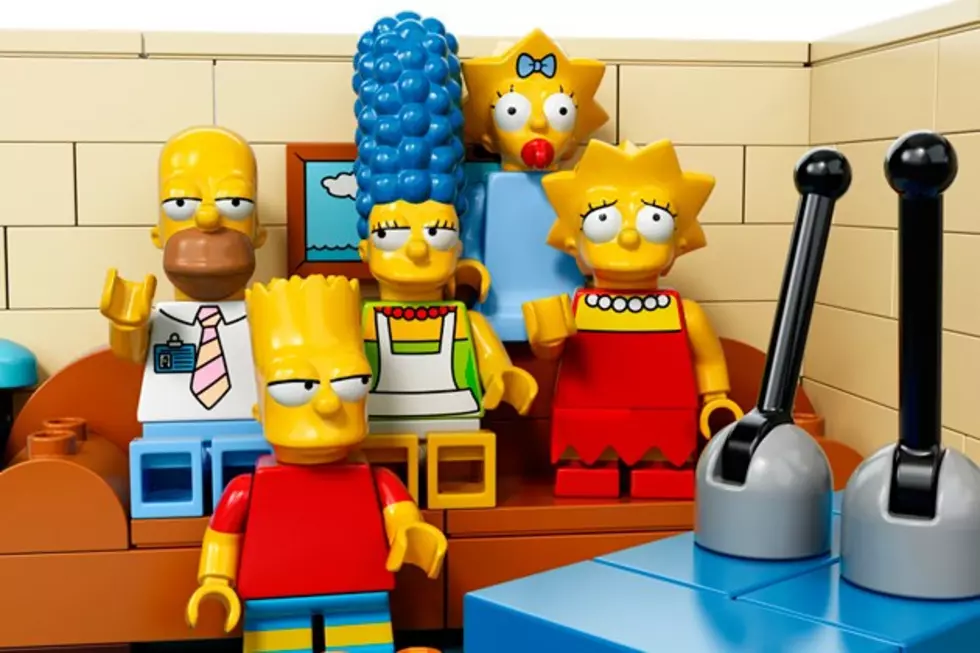 'The Simpsons' LEGO Episode Confirmed, Plus More Toys to Come
Lego
Further evidence for their total domination over our childhoods, LEGO had previously been rumored to assemble it's very own 'Simpsons' episode to accompany its playset of the titular family's iconic home. Now, FOX has confirmed that we'll see 'The Simpsons' done up in LEGO as soon as this coming May, with plenty of other 'Simpsons' tie-in toys on the way, from matchbox cars to a Homer potato head!
Via The Hollywood Reporter, 20th Century Fox will partner for a host of new 'Simpsons' memorabilia toys over the coming year to compliment the show's 25th anniversary, in addition to its all-LEGO episode in May. Joining the LEGO playset and Homer-fied Mr. Potato Head will also be Mattel's two Hot Wheels cars (yes, one of them is The Homer), along with a Hornby Scalextric Simpsons-branded Grand Prix racing set in March, Springfield residents Commonwealth plush dolls, Gemmy inflatables and NECA collectible action figures.
Of course, if that weren't big enough news for 'Simpsons' fans in 2014, there's also the upcoming character death, FXX streaming deal, and the always fan-friendly cavalcade of guest stars to lend their voices over the coming year. In the meantime, get an early look at Homer as Mr. Potato Head below, and tell us in the comments how you want to see the franchise celebrate its 25th birthday!