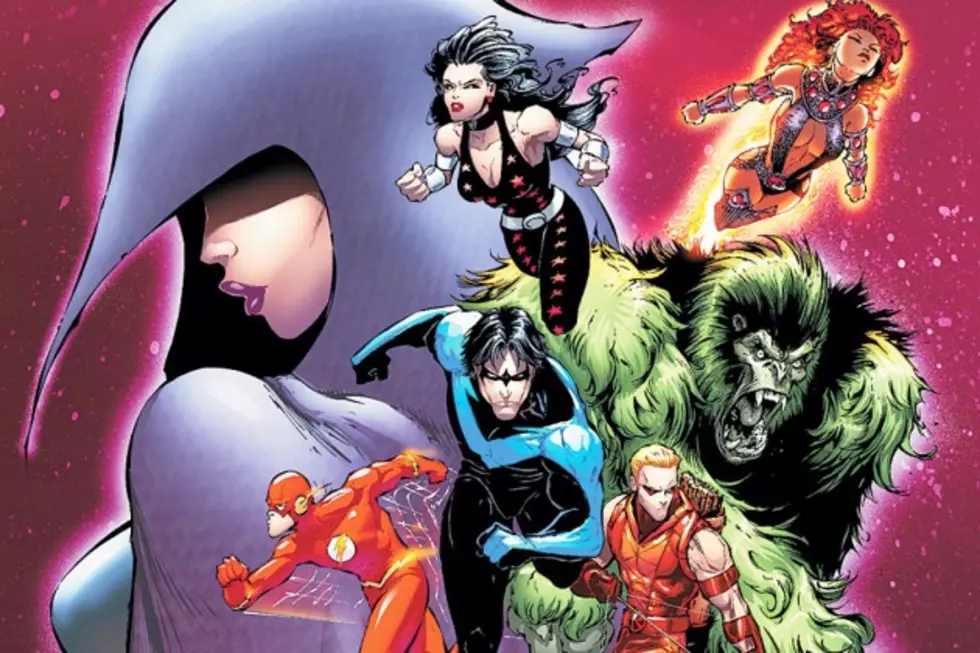 TNT 'Titans' Series Still in Development, May Shoot in Summer 2015
DC comics
Amid the myriad announcements of TNT's upcoming production slate, network boss Kevin Reilly spoke to TVLine of the Titans pilot, adding that production could move forward as imminently as this summer. That said, Reilly expressed minor concerns between he and producer Akiva Goldsman that the Teen Titans-adapted series should occupy a space outside of TV's current superhero crop:
Akiva's been very busy doing some other things […] maybe this summer. I sat down with Akiva and said — and he ultimately agreed — that the [TV] landscape right now is well-serviced on the superhero front. So what space is this going to inhabit? And really what he wants to do is be very true [to comic source material].
Reilly also advocated the tone of the series:
[Teen Titans] was a groundbreaking property when it first started. There were consequences to things that happened; it wasn't somebody died and they moved on. There was the first superhero to be an addict [in Roy Harper's Speedy]. It's a coming-of-age story for Robin, who feels like Batman has betrayed him. I think it's going to end up being a very, very interesting offering. I think it's going to be excellent.
When last we heard, TNT's Titans was to include among its ranks Dick Grayson, Raven and Starfire (both teased at the pilot script's end), along with a wheelchair-bound Barbara Gordon and an unrelated male-female Hawk and Dove, a romantic pairing in this continuity. Goldsman and Marc Haimes have been running point with the potential new Titans series, Goldsman executive producing with Haimes acting as co-executive producer for Warner Bros. TV's cable division Warner Horizon.
It remains to be seen if TNT follows through on the series, but could we see Dick Grayson's DC Titans team assemble as early as this summer?