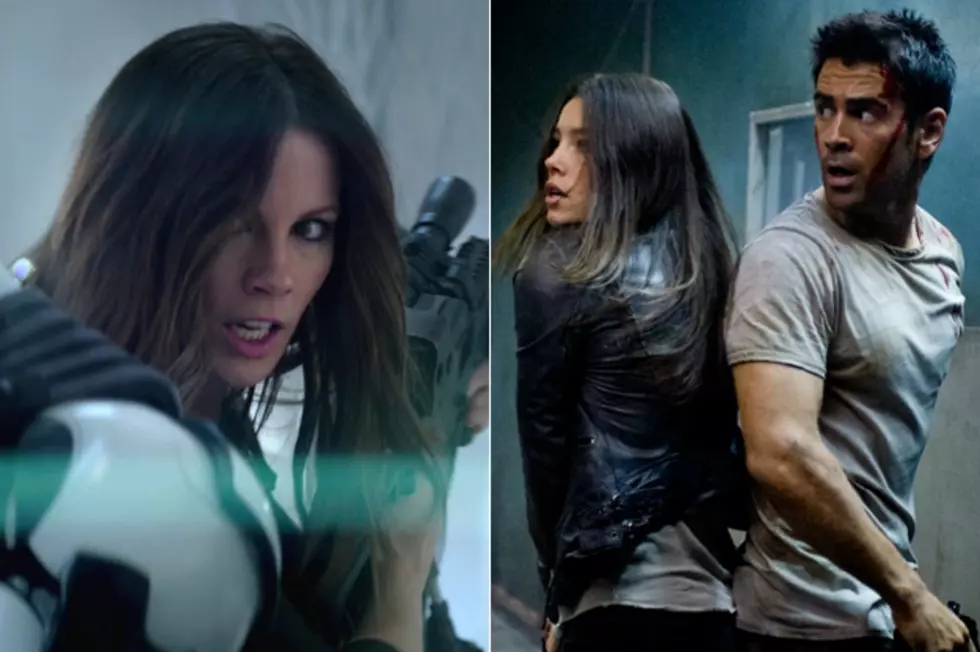 'Total Recall' Clip: Say Hello to Kate Beckinsale's Robot Friends
Right now, everyone's in 'The Dark Knight Rises' mode. You can forgive Hollywood for forgetting, albeit temporarily, that there are other films coming out this summer. 'The Watch' looks funny, and 'The Bourne Legacy' could kick serious ass. We're also excited for 'Total Recall,' which wowed the crowds at San Diego Comic-Con and now continues to tease with a new clip.
Len Wiseman directs the updated 'Recall,' which claims to have more in common with the Phillip K. Dick short story than it does with the Arnold Schwarzenegger version; which is fine, because the footage we managed to see at SDCC proves Wiseman is taking advantage of massive updates in sci-fi technology to bring a cutting-edge feel to the engrossing story.
In this short clip (courtesy of Coming Soon!), which appears to happen late in the film's timeline, the evil Kate Beckinsale threatens our heroes Colin Farrell and Jessica Biel. But Biel isn't going down quietly, especially not after a comment made about her boyfriend's lips. See for yourself.
'Total Recall' barrels into theaters on Aug. 3. Are you fired up for what looks to be a polished remake?