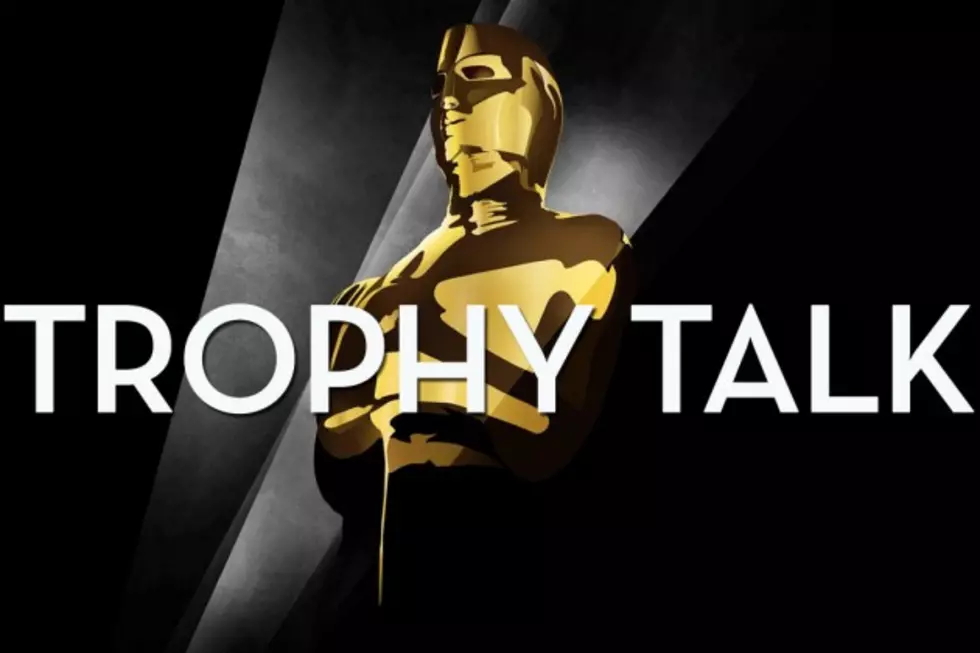 Trophy Talk: All Hail 'Selma'
Getty
People love watching famous people accept trophies. So, every so often, The Huffington Post's Chris Rosen and ScreenCrush's Mike Ryan will speculate about these trophies and which famous person might win one. It will be fun. Let's talk some trophies! Today, we discuss what could be the new Best Picture frontrunner, Ava DuVernay's Martin Luther King Jr. biopic, 'Selma.'
Mike: After a surprise and successful screening at AFI Fest (only 30 minutes were supposed to be shown; they wound up showing the whole thing), 'Selma' is starting to screen post-festival and the both of us saw it Monday night. It's the best movie I've seen in 2014. What did you think, Chris?
Chris: Not to copy Kyle Buchanan circa TIFF '13, but 'Selma' will win Best Picture. That's a ridiculous thing to write on November 18, I know, but let me go ahead and be ridiculous. It's not only one of my favorite films of the year—I've still got 'Boyhood' on top of my list, for what that's worth—but it's the first "Oscar movie" that feels like a ground-mover. People are going to love it in a way that none of the year's other contenders—the 'Imitation Games' and the 'Birdmans'—can even imagine. Press members gave Ava DuVernay's film a standing ovation after it was done—can you imagine the response from those in the industry?
Mike: I remember seeing '12 Years a Slave' at TIFF last year and thinking, Well, that's it. There's your Best Picture winner. I remember texting with you while I was at a party and you didn't believe me. (I also told you Lupita Nyong'o would win Best Supporting Actress and you texted something back about Oprah winning.) Anyway, I've been saying 'The Imitation Game' would win because it hits all of the beats that people seem to like, not because I believed 'The Imitation Game' was that actual Best Picture. Watching 'Selma' on Monday night, I felt like I did watching '12 Years a Slave' for the first time. It was very much, Ah, here's the Best Picture winner. I've found you. Where have you been? Though, Jeff Wells—who likes, doesn't love 'Selma'—posted this chart. What do you make of that?
Chris: Not a whole lot! With respect to the Gurus of Gold, a group that always seems to pick the right movie early, this year's awards race is so much different from any we've seen in almost a decade. Usually by this point we've got a favorite locked in: 'The Artist,' 'Argo,' '12 Years a Slave.' This year, we don't have one. It's become 'Boyhood' by default because 'Boyhood' is a tremendous movie, but where's the buzz? Does anyone really believe 'Boyhood' is going to win Best Picture?
Mike: 'Boyhood' is an amazing experience, but, no, I don't think it will and I have a hard time believing they have the money to sustain a campaign. But, you're right, this is such a different year. It's kind of exciting! But, yes, put it this way: Without looking, can you name the last Best Picture winner that didn't come through the Toronto Film Festival/Telluride?
Chris: OK, so I looked: 'No Country for Old Men' at the 2007 ceremony. Then 'The Departed' in 2006? But to me, the comparable for 'Selma' is 'Million Dollar Baby.' We (I) kept thinking 'American Sniper' would fulfill that position this year, owing to the Eastwood connection, but nope, it's DuVernay and 'Selma.' I actually think it'll get double-digit nominations. Our pal Ed Douglas compared it to 'Lincoln' last night, and I think he's right. Only there's no 'Argo' on the schedule to steal its thunder.
Mike: Well, it's kind of a trick question because 'The Hurt Locker' played Venice and Toronto in 2008, but didn't win until the 2009 awards season. But, yes, the people predicting were right early because basically, since 2007, the winner has premiered at the same festival. It's like saying "I predicted the Super Bowl winner in November every year for the last seven years" when the eventual Super Bowl winner just happened to be the team with the best record halfway through the season. In other words, it's not as hard to pick the winner when the winner is so clearly the winner early on. Do you know what I loved the most about 'Selma'? I went in knowing it would be an Important movie, but I did have flashbacks to 'Mandela: Long Walk to Freedom' last year—a movie that spanned a large portion of Mandela's life and bit off more than it could chew. Ava DuVernay doesn't make that mistake here, painting a portrait of MLK by focusing on only one event. And the best thing, as a movie, it is absolutely riveting.
Chris: I loved how big it felt, even while keeping that tight focus. There's so much going on—not just the march for equal voting rights, but within Martin Luther King's home and even the White House (Tom Wilkinson is great as LBJ). Everything clicks in an emotionally satisfying way, while never feeling mawkish and cloying or staid and "important." DuVernay said something after our screening about how she didn't want to make just another biopic. So she just went out an made a great movie. But all that written, here's why I think it will win Best Picture: after our screening, everyone we talked with felt the same way about this movie. This year, when have you seen such a consensus among our group of friends and peers? When have you seen our thoughts on a screening match up with the tweets and reviews from our Los Angeles brethren?
Mike: Honestly, that really never happens. And to be fair, 'Unbroken' is still lurking and no one has seen that yet. But, right now, I am 100 percent on Team 'Selma.' Now if only Leonardo DiCaprio will start a Philomania style catchphrase. Selmania?
Chris: I don't think I could say it better myself. [Hard to top Selmania.]