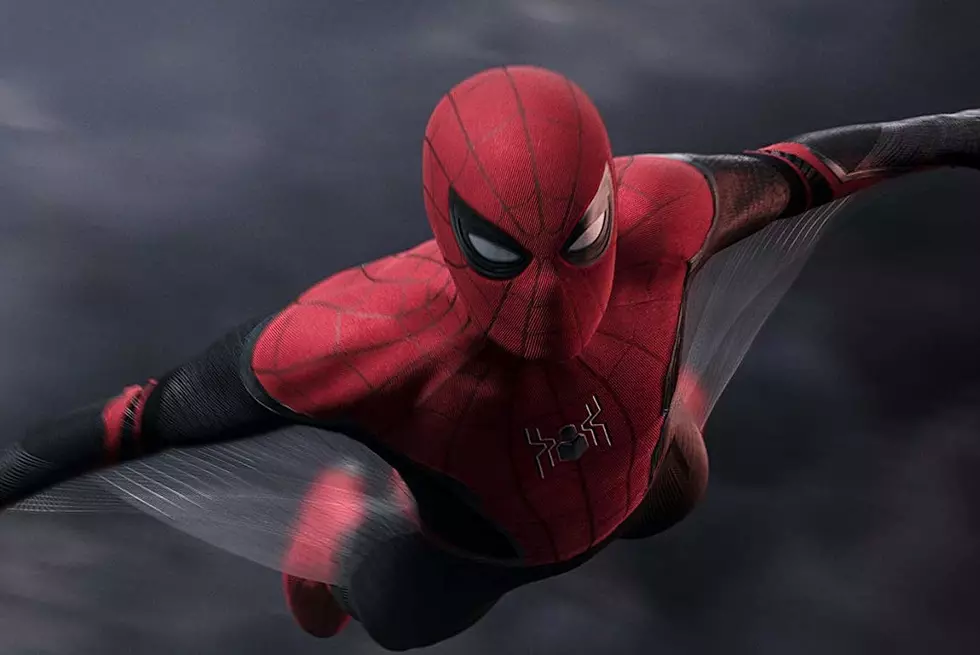 The Entire Marvel Infinity Saga Is Finally Streaming on Disney+
Sony
Although there was no Disney+ at the time Disney acquired Marvel, it has become one of the most valuable cornerstones of the company's movie library — because if you want to watch the films of the Marvel Cinematic Universe on streaming, you have to do it at Disney+. Ah, but not every movie in the MCU was made by Marvel, and thus by Disney, which has left holes in their streaming collection for a long time.
The main offender: Spider-Man, whose movies are technically set in the Marvel Cinematic Universe, but are distributed by Sony. Thus Sony's Spider-Man movies (Spider-Man: Homecoming, Spider-Man: Far From Home, and Spider-Man: No Way Home) have long been absent from the Disney+ MCU collection.
Homecoming was added to Disney+ a few months back, and now Far From Home is finally joining it next month. When that happens, at long last, you will be able to stream the entire MCU Infinity Saga — the entirety of Phases One, Two, and Three — from start to finish, possibly in one ridiculously long sitting while contemplating your life choices.
READ MORE: The Best Disney+ Movies and Shows to Watch With Kids
Released in 2019, Far From Home featured Tom Holland's Spider-Man traveling to Europe with his classmates from Midtown High. There, he teams up with Nick Fury (Samuel L. Jackson) to battle Mysterio (Jake Gyllenhaal) who appears to be a new hero whose protecting the Earth from interdimensional monsters. But, um, obviously he is not. Far From Home was the first Spider-Man movie in history to gross $1 billion at the worldwide box office. (That number would soon be eclipsed by No Way Home, which made an incredible $1.9 billion worldwide.)
Spider-Man: Far From Home will be streaming on Disney+ starting on November 3.
Sign up for Disney+ here.
The Most Overrated Superhero Movies
While all of these films are varying degrees of okay to good, they're not nearly as great as their reputations suggest.