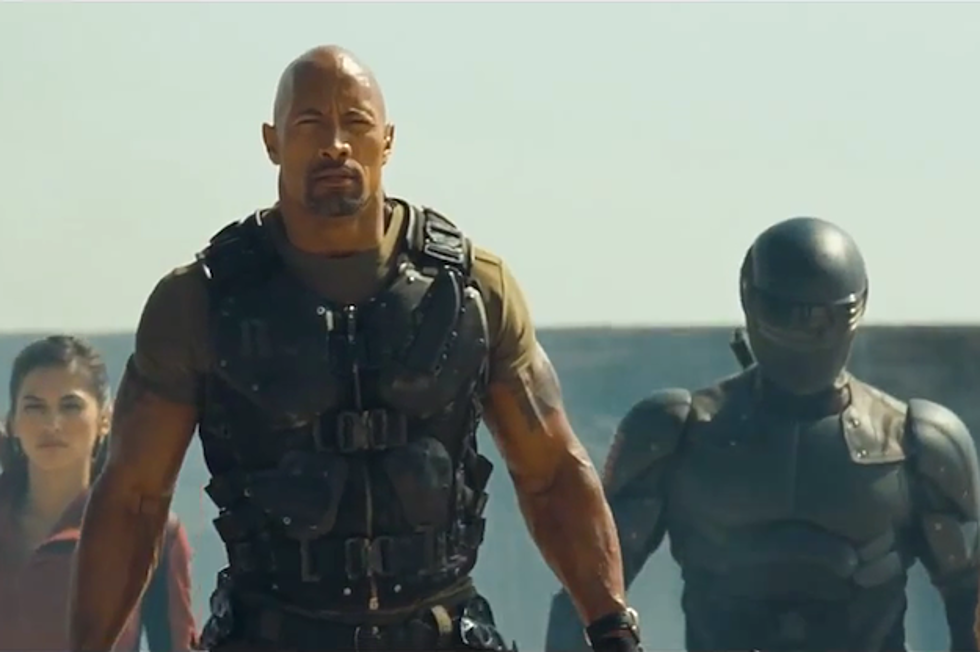 What's That Song in the 'G.I. Joe: Retaliation' Trailer?
Paramount Pictures
If you're like us, you watched the new trailer for 'G.I. Joe: Retaliation,' immediately noticed that awesome music, and now you're wondering what song it is. Good news! We've got the answer.
But the biggest takeaway from the new trailer was that bad-ass song they used, and we're sure you want to know what it is. The song is called "Little Weapon," and it's performed by Lupe Fiasco featuring Bishop G and Nikki Jean. We think it's the perfect music for the trailer, especially with the incorporated military-style drum taps, which just get us in the mood to kick some ass... or let Channing Tatum kick some ass for us.
Watch the trailer for 'G.I. Joe: Retaliation' below.