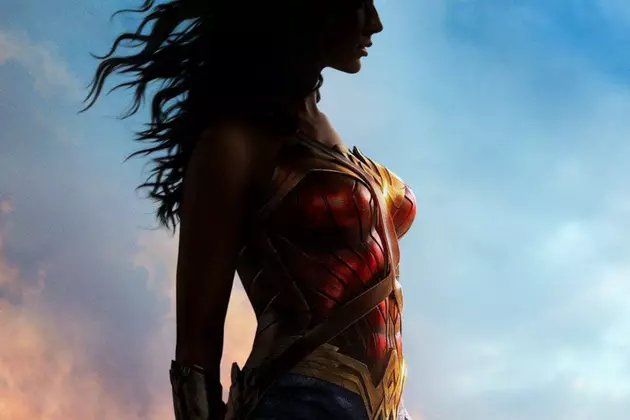 'Wonder Woman' Poll Reveals 92 Percent of Moviegoers Want to See a Female Superhero Film, So Why Has It Taken This Long?
Warner Bros.
92 percent. That's the number of moviegoers who want to see a female-led superhero movie, according to the results of a new poll released to coincide with advance ticket sales for Wonder Woman. 92 percent isn't shocking, but what is shocking is that despite OBVIOUS audience interest, it's been over 10 years since the last superhero movie featuring a woman hit theaters. What gives?
In anticipation of next month's release of Wonder Woman, the results of a new Fandango poll (via Deadline) have unsurprisingly revealed that 92 percent of moviegoers are excited to see a female-led superhero film. You could shrug and say, "Sure, why not," but there's a whole lot of "Why"s to consider.
There hasn't been a female-led superhero movie since 2005's Elektra. That's 12 whole years. In that time, Marvel has released 14 films, none of which have featured a woman in the lead, though their current roster does boast a handful of female co-leads including Agent Maria Hill, Scarlet Witch, Agent 13 and Black Widow. Brie Larson's Captain Marvel will join the fray soon enough, but her film doesn't arrive until 2019. By then, it will have taken Marvel 11 years to release a female superhero movie — despite the fact that fans have long expressed a desire to see Scarlett Johansson's super-spy in her own solo movie, an idea backed by the actress, co-star Chris Evans, and former Avengers director Joss Whedon, to name a few. Although Kevin Feige has repeatedly said he's considering it, a Black Widow movie remains elusive.
Meanwhile, DC and Warner Bros. are beating Feige to the super-punch: Wonder Woman is only the fourth film in the DCEU, and if they have anything over the MCU, it's Diana Prince. Gal Gadot's scene-stealing debut was easily the most engaging part of Batman v Superman, and the trailers alone make Wonder Woman look like a much-needed breath of fresh Themysciran air.
The cinematic landscape has changed quite a bit since the days of Elektra and Catwoman, neither of which built a strong case for female-led superhero movies. But over the last 12 years, the superhero genre has gotten bigger and in many ways better than ever before (with a few notable exceptions). Blockbusters and big-budget studio films starring women have also earned serious bank, from franchises like The Hunger Games and Fifty Shades to action flicks like Lucy, and comedies like The Heat and Bridesmaids — a few of which have proven popular enough to launch franchises of their own, like Bad Moms and Pitch Perfect.
You don't need a poll to tell you that audiences want to see movies with women in leading roles; the box office numbers have already proven that. And with not a single female-led superhero movie in theaters since 2005, of course people are excited — not just for Wonder Woman (though her movie does look like it could be, well, wonderful), but for female superhero movies in general.