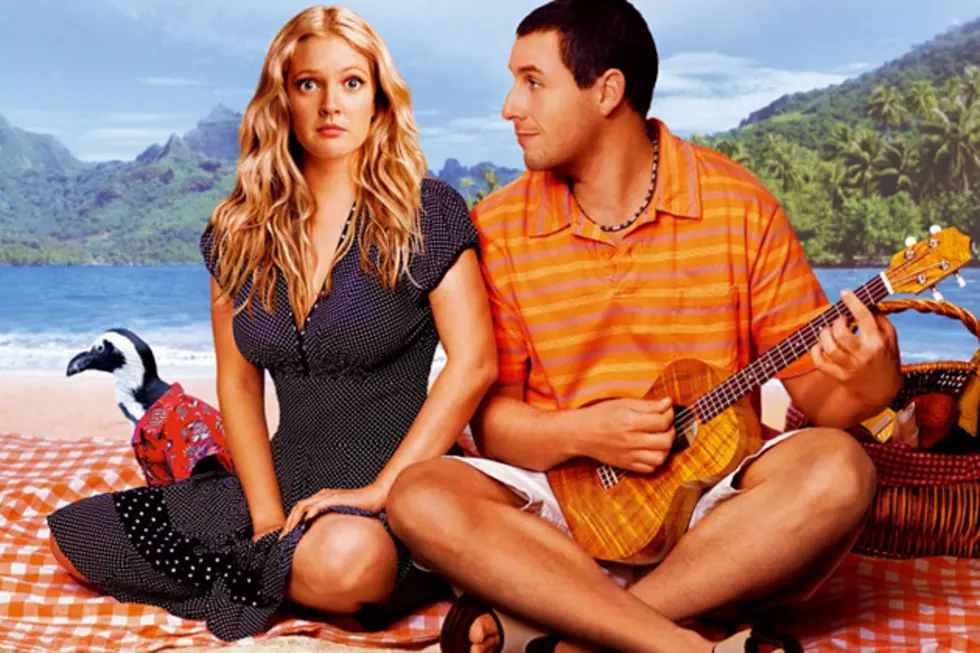 Adam Sandler and Drew Barrymore Re-Teaming For Another Rom-Com?
Columbia Pictures
Looks like Adam Sandler is in the mood for love: the comedian is currently prepping a romantic "family" comedy at Warner Bros., and his '50 First Dates' and 'Wedding Singer' co-star Drew Barrymore may by by his side once again.
According to Deadline, the untitled comedy has taken Sandler's attention away from a goofy western called 'Ridiculous 6', which has been pushed to next year. This one is coming together fast, and has the following story:
After a disastrous blind date, Jim and Lauren find themselves, each with their kids from a previous marriage, stuck together in a resort for families. Despite everything they can do to resist, the attraction grows between the two, and their kids benefit from the growing relationship.
Kids "benefiting" from having an Adam Sandler character in their lives? We kind of doubt that.
Sandler and his team evidently have a shortlist of actresses in mind to play the female lead, and Barrymore is among them. As we've seen in the past, however, hot actresses are consistently lining up at Sandler's door to play opposite him, so there's no telling who might end up with the role. Jennifer Aniston, Kate Beckinsale, Katie Holmes, Winona Ryder - just to name a few - have all portrayed Sandler's put-upon wives/girlfriends on the big screen. Hey, no one can fault him for swinging for the fences on that front.
That said, Barrymore probably has the most believable on-screen chemistry with Sandler and has starred in two of his more beloved movies, so a third collaboration between the pair could drum up the most anticipation for this wacky flick. We'll likely find out more on this soon. (Expect a Rob Schneider casting announcement imminently as well.)
Who would you like to see Sandler blend families with, if not Ms. Barrymore?