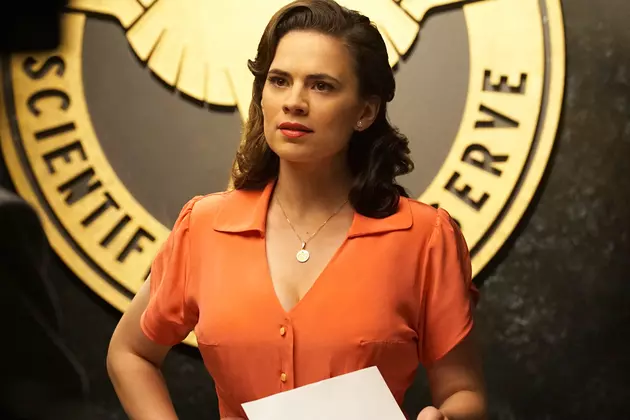 Marvel's 'Agent Carter' Officially Canceled Before Season 3
Marvel / ABC
The writing had more or less been on the SSR wall, but this one still stings: Marvel's Agent Carter has officially hung up the fedora. ABC has opted not to renew Peggy's post-Cap adventures for a third season, marking the Marvel drama one of the superhero empire's first official TV cancellations.
News of the axing comes as Atwell's new ABC legal pilot Conviction has been receiving particularly strong buzz (now officially ordered to series), though both Atwell and ABC representatives insisted the star could juggle both series, should Agent Carter Season 3 move forward.
Despite achieving universal acclaim in its first season (itself almost willed into existence by response to the original Marvel one-shot - remember those?), the second, extended season of Agent Carter experienced a significant drop-off in ratings. The story had also moved focus from New York to Los Angeles (having already shot there) as part of a cost-cutting measure.
Certainly, the cancellation takes on a new meta-tone by Peggy's presence in the recent Captain America: Civil War, but will Agent Carter ever live again?
Check Out 100 TV Facts You May Not Know!