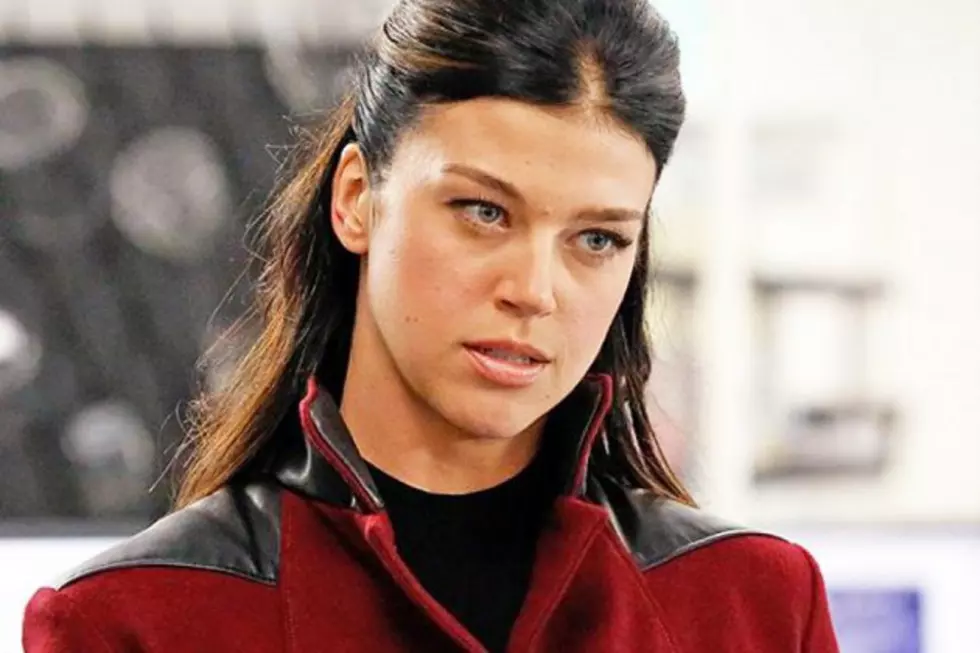 'Agents of S.H.I.E.L.D.' First Look: Adrianne Palicki's Mockingbird Gets a Marvel-ous Makeover
Marvel / ABC
Well, that was quick! Just hours after Marvel's 'Agents of S.H.I.E.L.D.' introduced us to the MCU incarnation of Barbara/Bobbi Morse (Adrianne Palicki), the 'Avengers'-adjacent series has already given the character a major Mockingbird makeover for her superheroic presence among the team. Take a look at the real Marvel's Mockingbird, costume and all, as seen in an upcoming episode of 'Agents of S.H.I.E.L.D.!'
More than just a reference to her once-blonde hair, it seems 'Agents of S.H.I.E.L.D.' fully intends to capitalize on the character's 'Avengers' origin with a costume makeover from her days undercover as Hydra's chief of security. Next week's "A Fractured House" will see Palicki's character adding the "tactical" suit to her wardrobe, while costume designer Ann Foley teased the reasons behind the redesign:
I looked at all of her comic appearances and really wanted to try to bring elements of the look from the comics into the costume that we're doing now for the show because I know it's important to the fans. It's important to me to keep certain elements, but we had to change it, obviously, for practicality, because it had to fit into our world. It had to have a kind of tactical feeling to it too so that it made sense in our universe.

She's got rivets that are in the straps across her chest, and those are there as a tribute to the buttons that go down the side of her [most recent] costume [in the comics], as well as the colors that we were using, [which] are a tribute as well. Her colors are navy blue and white with a little bit of black in there, [but] white would not have been pretty on camera so we changed it to grey. [We] still tried to maintain the original style of what was in the comic book because [with] that white panel that goes up her center and down her legs, [so] we've mirrored that in her costume but in gray instead of white.
For those who missed the character's debut in last night's "A Hen in the Wolf House," Palicki first appears as a Hydra security figure rooting out a mole in the organization (cough, Simmons), before revealing herself as Barbara "Bobbi" Morse, having been sent by Coulson to protect the young agent. Later, we also learn that Morse is in fact the ex-wife Lance Hunter (Nick Blood) has so consistently referenced, rather than Hawkeye, as in the comic books.
You can check out both the costume and its concept art below, but what do you think? Are you excited to see Marvel's Mockingbird in all her MCU glory? How do you think 'Agents of S.H.I.E.L.D.' fared in introducing the character?