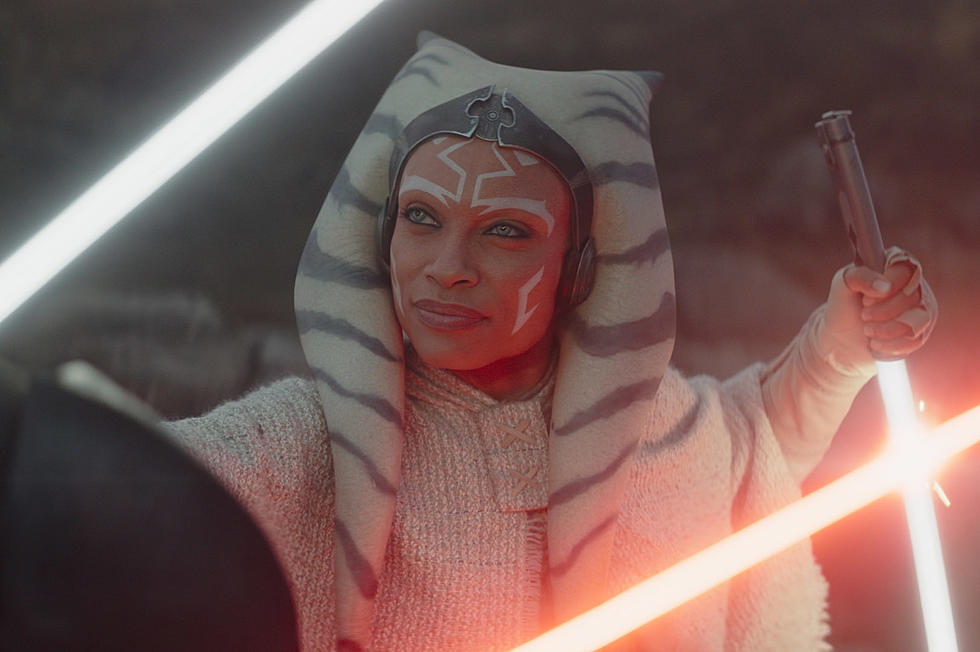 'Ahsoka' Episode 8: Every Easter Egg and Star Wars Secret
Lucasfilm Ltd.
So that's it. Ahsoka is done. And it might not be the finale you were expecting. It definitely left a lot of room for second season of the show, or at least for the announced crossover movie that will continue this show's story and also feature characters from The Mandalorian and The Book of Boba Fett. The title of this week's finale is "The Jedi, The Witch, and the Warlord," a play on the title of the classic children's novel The Lion, The Witch, and the Wardrobe. But is it just a cute homage or does it relate on a deeper level to the plot of this episode?
On our latest Star Wars video, we'll explore the answer to that question, and we'll also point out all the Easter eggs, secrets, and little details you might have missed in the Ahsoka finale. We'll discuss why Thrawn changed his mind about letting Ahsoka and the other heroes live, how these undead Stormtroopers actually function, how earlier episodes foreshadowed the big choice Sabine would make. Watch them all below:
READ MORE: The Single Worst Post-Release Change in All of Star Wars
If you liked that video on all the Easter eggs in the Star Wars: Ahsoka finale, check out more of our videos below, including how Ahsoka is setting up the next Star Wars movie (or movies), every Easter egg and Star Wars reference in Ahsoka Episode 7, and all the Easter eggs and secrets in Episode 6 of Star Wars: Ahsoka. Plus, there's tons more over at ScreenCrush's YouTube channel. Be sure to subscribe to catch all our future episodes. The full season of Star Wars: Ahsoka is now streaming in its entirety on Disney+.
Sign up for Disney+ here.
Forgotten Movie Sequels
Although few of them are remembered well (or at all) these sequels all exist.
Gallery Credit: Josh Spiegel