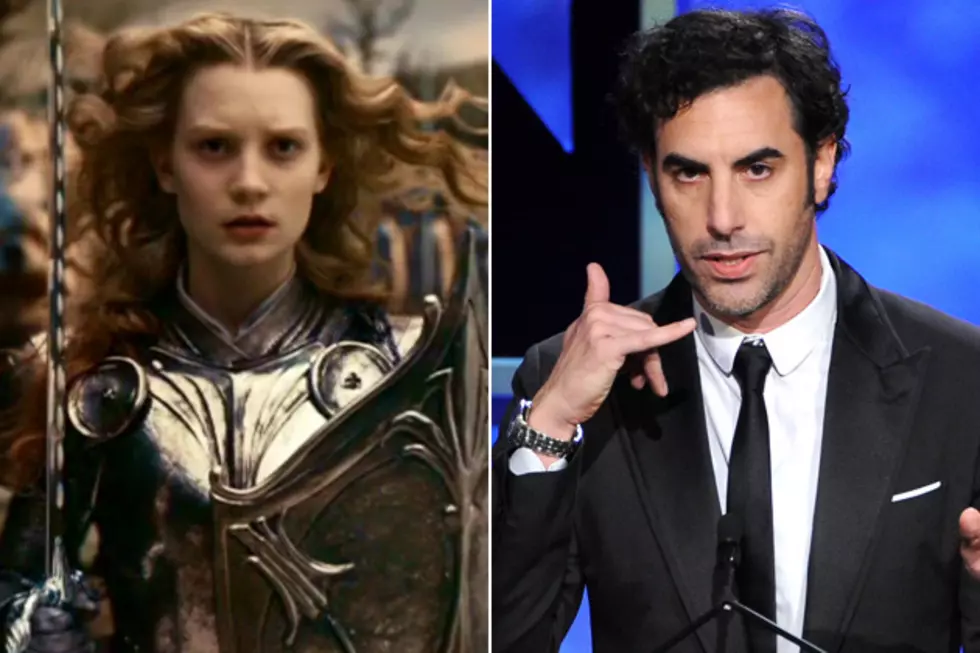 'Alice in Wonderland 2′ Ready to Send Sacha Baron Cohen 'Through the Looking Glass'
Disney/Getty Images
Fans of Tim Burton's 'Alice in Wonderland,' starring Mia Wasikowska as the lead heroine and Johnny Depp as the eccentric Mad Hatter, now have 'Alice in Wonderland 2' to look forward to on May 27, 2016. The sequel will take Alice on another trippy adventure, and this time she could have to deal with the likes of Sacha Baron Cohen.
According to Variety, the funny man from such movies as 'Borat' and 'Hugo' is in early talks to take a leading role in 'Alice in Wonderland 2' as the villain. Plot and character details are currently under wraps, however, though we know that Wasikowska and Depp will return for the sequel, which is now officially titled 'Through the Looking Glass.'
'Through the Looking Glass' presumably takes its name from author Lewis Caroll's novel, 'Through the Looking-Glass (And What Alice Found There),' first published in December 1871. As previously reported, Burton had no interest in returning to 'Wonderland,' leaving the helm open for 'The Muppets' director James Bobin.
As for Cohen, who dropped out of playing iconic Queen frontman Freddie Mercury in the planned biopic, has a number of projects in the works, one of which is 'The Lesbian.' The film will star and be produced by Cohen, and is based on a news story about a Hong Kong billionaire offering loads of money to whichever man can successfully marry his lesbian daughter. So, even with 'Hugo' and soon 'Alice' under his belt, he's still got some 'Borat'- and 'Bruno'-style comedy to sling.