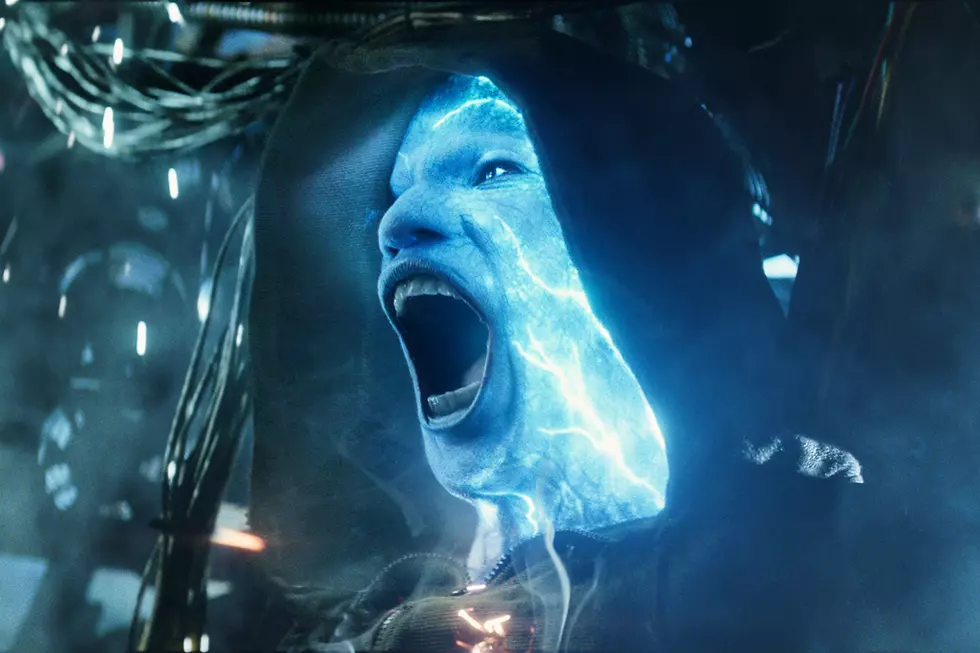 'The Amazing Spider-Man 2′ Trailer Heralds the "Rise of Electro"
Sony
A new international 'Amazing Spider-Man 2' trailer, dubbed "Rise of Electro," has been unleashed onto unsuspecting web surfers, featuring brand-new footage from Andrew Garfield's next outing as the web slinger. And you know what they say -- or, rather, what the trailer says -- when Electro rises, Spidey's enemies will unite ... and, boy, does he have a lot of them.
The new 'Amazing Spider-Man 2' trailer is mostly about Jamie Foxx's Max Dillon and his rise as Spidey's most powerful onscreen villain yet, Electro. Though, we know too that our hero will also be facing both Paul Giamatti's Aleksei Sytsevich (who suits up as the mechanized Rhino) and Dane DeHaan's Harry Osborn/Green Goblin. But what "sinister" activity is really going on underneath this massive team-up?
As Sony Pictures describes 'The Amazing Spider-Man 2':
It's great to be Spider-Man. For Peter Parker, there's no feeling quite like swinging between skyscrapers, embracing being the hero, and spending time with Gwen (Emma Stone). But being Spider-Man comes at a price: only Spider-Man can protect his fellow New Yorkers from the formidable villains that threaten the city. With the emergence of Electro, Peter must confront a foe far more powerful than he. And as his old friend, Harry Osborn, returns, Peter comes to realize that all of his enemies have one thing in common: OsCorp.
We'll find out all the details when 'The Amazing Spider-Man 2' hits theaters May 2, but it'll surely all point to what's coming later in Sony's shared Spider-Man movie universe -- a 'Sinister Six' movie. Now that will surely be his greatest battle yet.