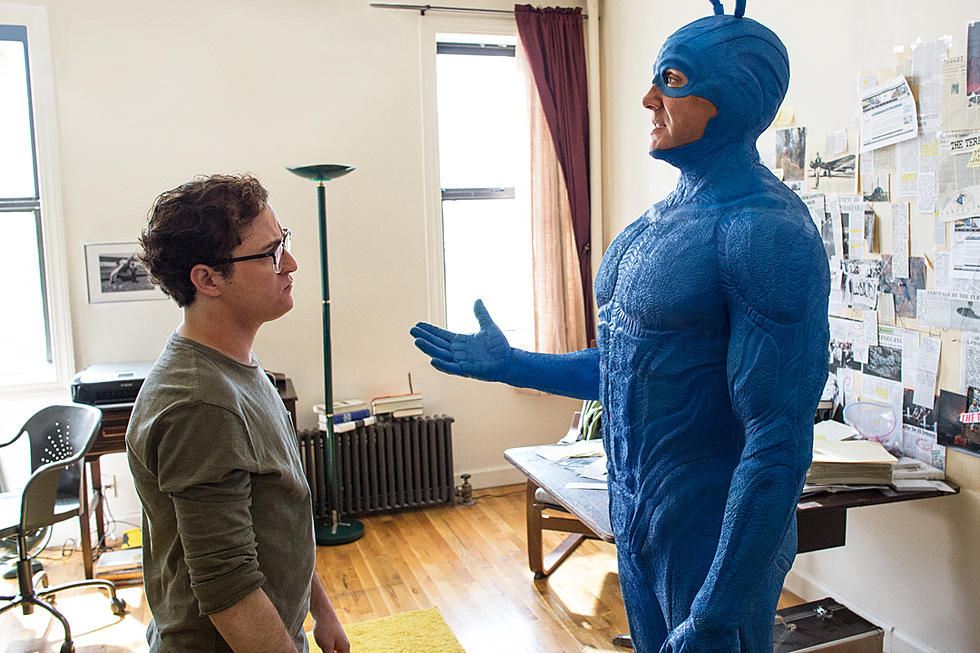 Amazon's 'The Tick' as Blustery as You Hoped in First Clips
Amazon
The moment Amazon confirmed The Tick for another live-action update, superhero fans had to wonder if the big blue bug would be getting the ol' gritty Dark Knight treatment. The lighting is just as dark (they do share a cinematographer), but our first full clips from the new series give Peter Serafinowicz a spoonful of that trademark bluster.
So reads the official synopsis:
Says creator Ben Edlund of the new series:
This has been a labor of love for Amazon, Sony, and all of us. The only way for this to have value was if we found a wholly new expression of 'The Tick' and Arthur's story in live-action, and I think we're on to something! Visually and thematically this new 'Tick' lives in the textures and rhetoric of today's superhero saturation tsunami – and for it to be something you want to watch for hours, it needed to find its way to a story with heart and stakes, as well as absurdism. Is it a radically new hybrid of humor and super heroic action with characters you will care desperately about? YES! Yes it is.
We're inches away from the August 19 premiere, but does The Tick look any better in its second go?