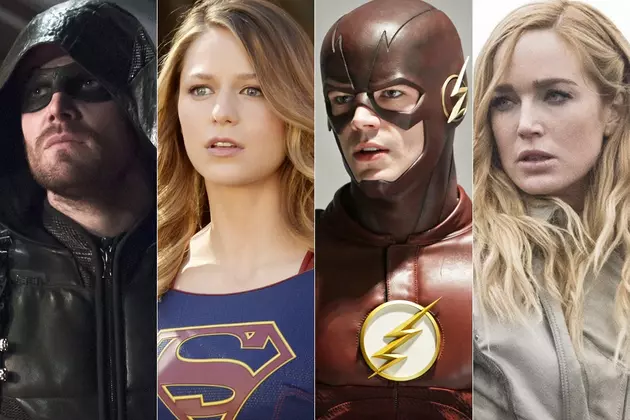 'Arrow,' 'Flash' and 'Legends' Crossover Gets an Invasive Title
The CW
The first major crossover between Arrow and The Flash didn't bother with too much story in common, while the second largely served to set up Legends of Tomorrow, so what happens when all three get together for one story? Matching titles! See for yourself, as one unifying threat brings together Flash, Arrow and Legends for the crossover event, shared title and all.
Where previously Arrow executive producer Marc Guggenheim had shared script pages of Arrow's 100th episode with the title blacked out, Guggenheim shared the news with ComicBook.com. Specifically, Arrow will pay homage to the Dominators' most well-known comic, as will the other series:
Arrow episode 508 is called 'Invasion!' with the exclamation point. And Legends of Tomorrow 207 is going to be 'Invasion!'. I'll leave it up to you to guess what The Flash is called.
We're likely to learn even more of the crossover in the coming days, but how closely might the three-episode "Invasion!" end up following the comics?
Check Out 100 TV Facts You May Not Know!