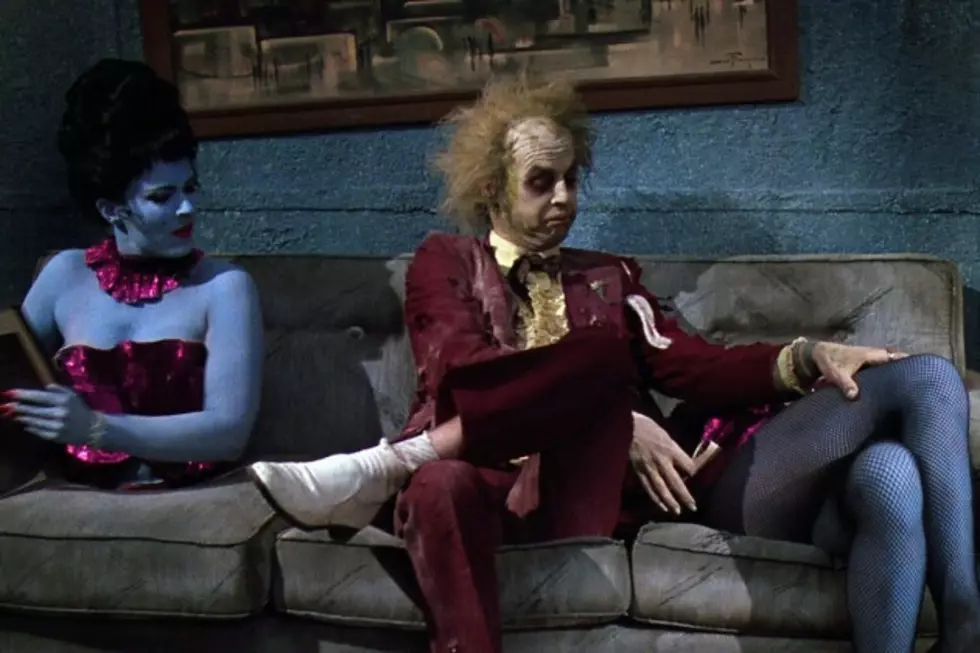 Tim Burton Could Film 'Beetlejuice 2' Later This Year
Warner Bros.
Tim Burton has teased the return of 'Beetlejuice' for years now, but only over the course of the last year has the director seemed more committed to making the sequel to his 1988 film a reality. Now would probably be the best time, since 'Beetlejuice' star Michael Keaton has once again become a household name, picking up a Golden Globe award and an Oscar nomination for his comeback performance in 'Birdman.' According to writer Seth Grahame-Smith, Burton isn't wasting much time, and will likely begin filming 'Beetlejuice 2' as soon as later this year.
In an extensive interview on his various projects with EW, Seth Grahame-Smith talked about 'Beetlejuice 2,' revealing that he's been talking with both Burton and Keaton about the project, but Burton has one more movie on his schedule before they can get to it:
I've emailed with Michael Keaton. I know he's excited about the idea. I know Tim is excited about the idea. Where it stands now is Tim's got to get ready to make [Miss Peregrine's Home For Peculiar Children], and then hopefully we are set, deals are done, and we're waiting in the wings ready to go right after Peregrine's wraps up. The ideal timeline is we're really getting into it toward the end of this year.
If 'Beetlejuice 2' begins production later this year, it would wrap next year, which means we could finally see this sequel in 2017. Grahame-Smith goes on to confirm that Winona Ryder will indeed be reprising her role as Lydia Deetz, and explains how nervous he is about delivering a worthy sequel:
I think we landed on the right idea, landed on the right approach. It's just now making sure that—for me—I don't want to shit my pants in front of the entire world making a sequel to one of my favorite movies.
That has to be a lot of pressure, for sure. In the interview, Grahame-Smith also discussed the 'Gremlins' remake (which is pretty much dead—hooray), and Cary Fukunaga's adaptation of Stephen King's 'It,' which Grahame-Smith is producing, promising it will be "very scary."