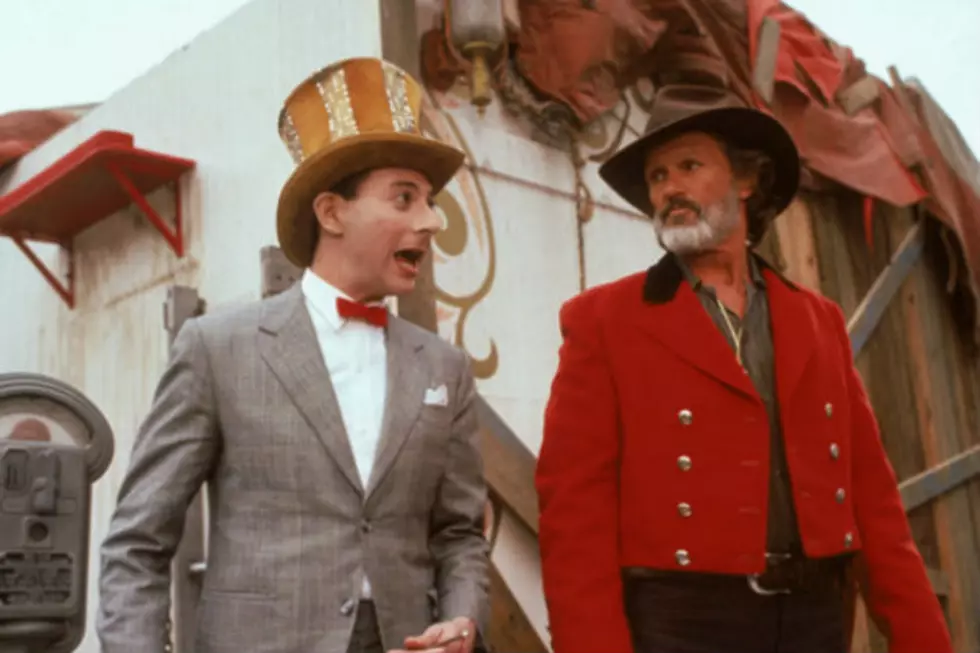 See the Cast of 'Big Top Pee-wee' Then and Now
Paramount
In the 1988 sequel to 'Pee-wee's Big Adventure,' Paul Reubens reprises the role of Pee-wee Herman in a completely new context. This time around, Pee-wee is a farmer who takes up with circus folk when a big storm lands them in his backyard. Instead of his trusty bike, Pee-wee now pals around with a talking pig. (It's a little strange. The '80s, folks!) 25 years later, we take a look back at this film and see where the cast is now.
Paul Reubens, Pee-wee Herman
Then: Paul Reubens made his character of Pee-wee Herman famous with 'Pee-wee's Big Adventure' and the TV show 'Pee-wee's Playhouse,' based on his stage act, which was geared more toward adults.
Now: Reubens brought Pee-wee back in 2010 for a new stage show and HBO special. There's long been talk of a new Pee-wee movie, but development seems to have stalled. Meanwhile, Reubens has lent his voice to the animated series 'Tron: Uprising.'
Kris Kristofferson, Mace Montana
Then: The country music singer and actor played Mace Montana, the owner and operator of the Cabrini Circus.
Now: Kristofferson still performs music, and recently starred in the films 'When Angels Sing,' 'Dead Fall' and 'Dolphin Tale.'
Valeria Golino, Gina Piccolapupula
Then: One of Valeria Golino's first big American roles was in 'Big Top Pee-wee' as Gina, the trapeze artist with whom Pee-wee falls in love. Golino was the go-to exotic love interest in the late '80s and early '90s, with roles in 'Hot Shots!,' 'Rain Man' and 'Clean Slate.'
Now: The Italian-Greek actress went back to doing mostly Italian films after the '90s, and recently made her directorial debut this year with the film 'Miele.'
Penelope Ann Miller, Winnie Johnson
Then: Penelope Ann Miller's career was just getting started when she starred as Winne, a schoolteacher and Pee-wee's former fiancee.
Now: Miller most recently starred in the films 'Saving Lincoln' and 'The Artist.' She also had a recurring role on the television series 'Men of a Certain Age.'
Benicio del Toro, Duke the Dog-Faced Boy
Then: Benicio del Toro made his big screen debut as Duke the Dog-Faced boy in 'Big Top Pee-wee.'
Now: Having come a long way from his days as a circus freak, Del Toro recently signed on to star in Paul Thomas Anderson's adapation of the Thomas Pynchon novel 'Inherent Vice,' as well as Marvel's 'Guardians of the Galaxy' movie. He can be seen next in 'Paradise Lost,' in which he plays notorious drug kingpin Pablo Escobar.
Lynne Marie Stewart, Zelda the Bearded Lady
Then: Lynne Marie Stewart was known best as Miss Yvonne, the most beautiful woman in Puppet Land in Paul Reubens' stage show, 'The Pee-wee Herman Show,' and on 'Pee-wee's Playhouse.' In 'Big Top Pee-wee,' Stewart plays Zelda, the bearded woman.
Now: Stewart played Miss Yvonne again in 2010 when Reubens brought Pee-wee back to the stage. She plays Charlie's mom on 'It's Always Sunny in Philadelphia,' and has also appeared on '2 Broke Girls.'