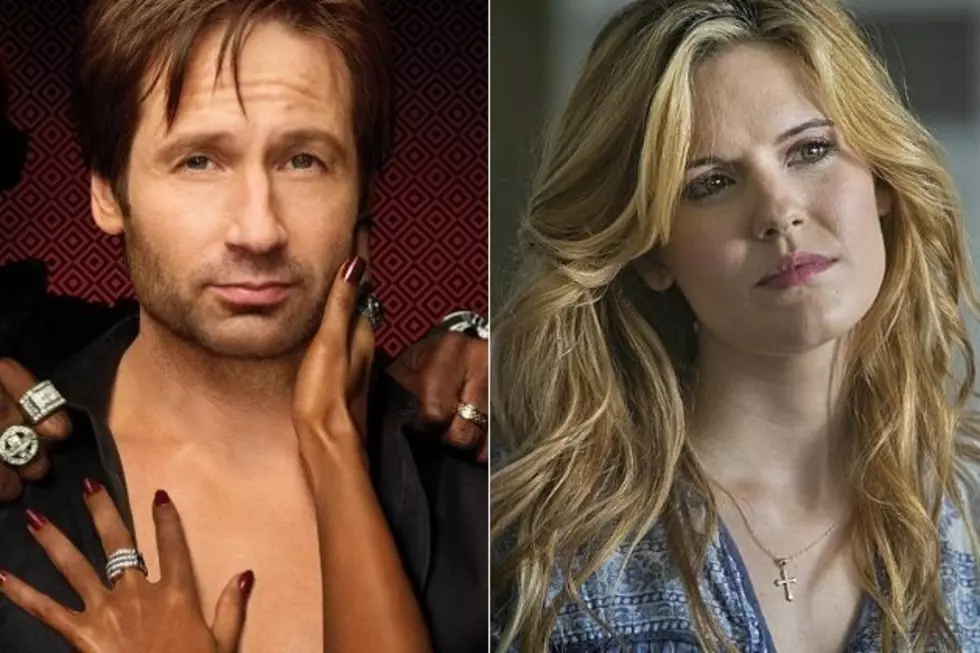 'Californication' Spin-Off 'Faith' Not Moving Forward At Showtime
Showtime
Showtime had itself quite a weekend, netting another round of awards for its Emmy-winning (now Golden Globe-winning) drama 'Homeland,' as well as its highest openings yet for sinful Sunday triumvirate 'Shameless,' 'House of Lies' and 'Californication.' But while 'Californication' grows long in the tooth for its sixth season, we've learned that Showtime has abandoned plans for a potential spin-off with season 6 guest star Maggie Grace. Find out why Showtime lost 'Faith' inside!
'Californication' may have boasted its best ratings yet with last night's season premiere "The Unforgiven," but that hasn't stopped the series from losing a bit of life yet. Prior to the series' sixth season premiere, Deadline learned that potential plans for a 'Faith' spin-off had been largely shelved by Showtime.
The character herself will still be introduced in an upcoming 'Californication' episode, played by former 'LOST' star Maggie Grace across a nine-episode arc, but Showtime has declined the option to develop a spin-off based around the character. According to initial reports, the character Faith is a former Catholic school girl turned rock and roll groupie who has toured various bands for years and is considered a muse to elite artists. She purportedly has a fondness for sex, drugs and rock and roll, yet remains quite religious, even as she develops a friendship (and more) with Hank Moody (David Duchovny).
Showtime has remained mum whether or not the current season will be the last for 'Californication,' but what say you? Are you disappointed the show won't spin-off with 'Faith?' Check out a trailer for next week's 'Californication' below, and tell us in the comments what you think!