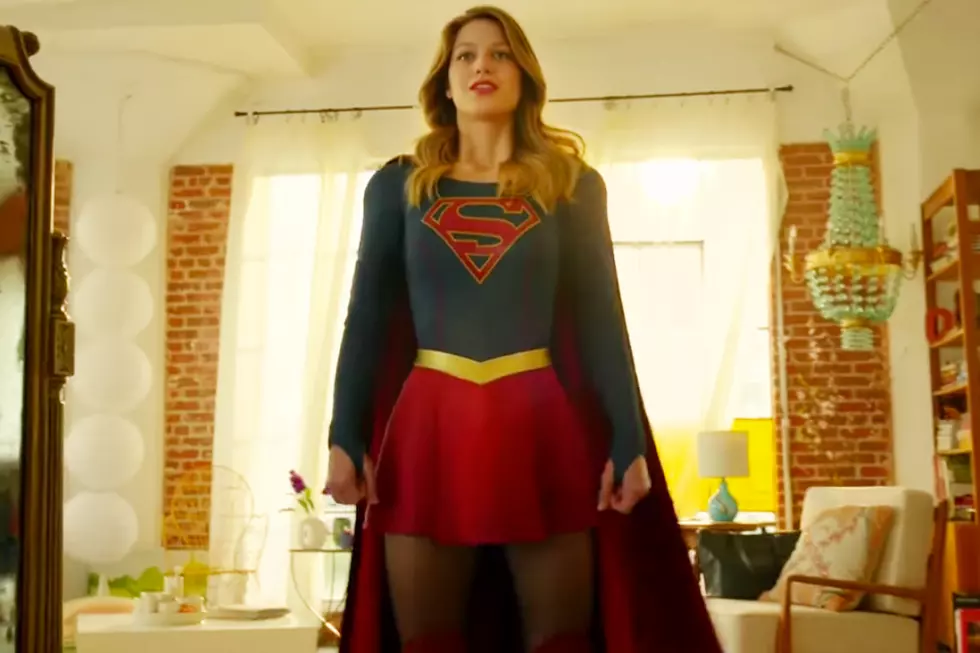 CBS 'Supergirl' Pilot Leaks Online Early
CBS
According to TorrentFreak, the pilot leaks went up over the course of the night, between release groups "DiMENSiON" and "LOL," a full six months ahead of Supergirl's likely November debut. The lack of any formal watermark makes it difficult to discern the leak's origin, while also released ahead of schedule was that of NBC pilot Crowded.
It's also worth remembering that both The Flash and Constantine pilots leaked last summer, just as Game of Thrones Season 5 suffered an early release at the hands of pirates, though Supergirl certainly ranks as one of the earlier leaks in recent memory.
So reads the official CBS logline for Supergirl:
SUPERGIRL is an action-adventure drama based on the DC Comics character Kara Zor-El (Melissa Benoist), Superman's (Kal-El) cousin who, after 12 years of keeping her powers a secret on Earth, decides to finally embrace her superhuman abilities and be the hero she was always meant to be. Twelve-year-old Kara escaped the doomed planet Krypton with her parents' help at the same time as the infant Kal-El. Protected and raised on Earth by her foster family, the Danvers, Kara grew up in the shadow of her foster sister, Alex (Chyler Leigh), and learned to conceal the phenomenal powers she shares with her famous cousin in order to keep her identity a secret.

Years later at 24, Kara lives in National City assisting media mogul and fierce taskmaster Cat Grant (Golden Globe Award winner Calista Flockhart), who just hired the Daily Planet's former photographer, James Olsen (Mehcad Brooks), as her new art director.

However, Kara's days of keeping her talents a secret are over when Hank Henshaw (David Harewood), head of a super-secret agency where her sister also works, enlists her to help them protect the citizens of National City from sinister threats. Though Kara will need to find a way to manage her newfound empowerment with her very human relationships, her heart soars as she takes to the skies as Supergirl to fight crime.

Greg Berlanti ("The Flash," "Arrow"), Ali Adler, Sarah Schecter and Andrew Kreisberg are executive producers for Berlanti Productions in association with Warner Bros. Television. The pilot was directed by Glen Winter ("Arrow").
We'll bring the latest on CBS' Supergirl, but are you ready for the new series to take flight this fall, or is some ill-advised piracy in your future?