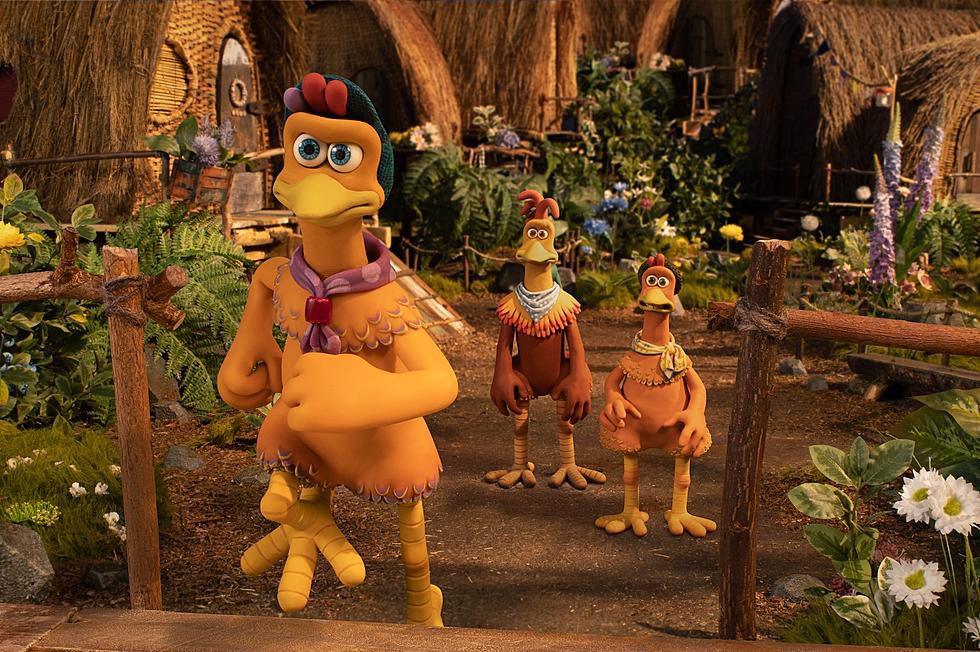 'Chicken Run' Returns With 'Dawn of the Nugget' Trailer
Netflix
The highest-grossing stop-motion animated movies in the history of cinema is Chicken Run, the 2000 stop-motion animated film from Peter Lord and Nick Park and Aardman Animation. So it was only a matter of time before someone tried to make a sequel. Now, granted, it was a matter of a lot of time in this case, but 23 years later, here is Chicken Run: Dawn of the Nugget.
This sequel is headed straight to Netflix instead of to theaters, and features new voices in several of the story's key roles. Rocky, the chicken previously voiced by Mel Gibson is now portrayed by Zachary Levi, while Ginger, previously performed by Julia Sawalha, was replaced by Thandiwe Newton. (Sawalha claimed she was told by the filmmakers that she was "too old" to play her role again, and wasn't even given a chance to re-audition for her old part.) Actors who did return for this sequel include Imelda Staunton, Lynn Ferguson, and Miranda Richardson.
You can watch the trailer for the film, which certainly looks like Chicken Run (even if it doesn't always sound exactly like the original film) below:
READ MORE: The Weirdest Animated Movies Ever Made
Here is the sequel's official synopsis:
Having pulled off a death-defying escape from Tweedy's farm, Ginger has finally found her dream – a peaceful island sanctuary for the whole flock, far from the dangers of the human world. When she and Rocky hatch a little girl called Molly, Ginger's happy ending seems complete. But back on the mainland the whole of chicken-kind faces a new and terrible threat. For Ginger and her team, even if it means putting their own hard-won freedom at risk – this time, they're breaking in!
Chicken Run: Dawn of the Nugget premieres on Netflix on December 15.
2023 Movies That Got a 0 on Rotten Tomatoes
These movies pulled off an impressive feat: They did not get a single positive review on Rotten Tomatoes.