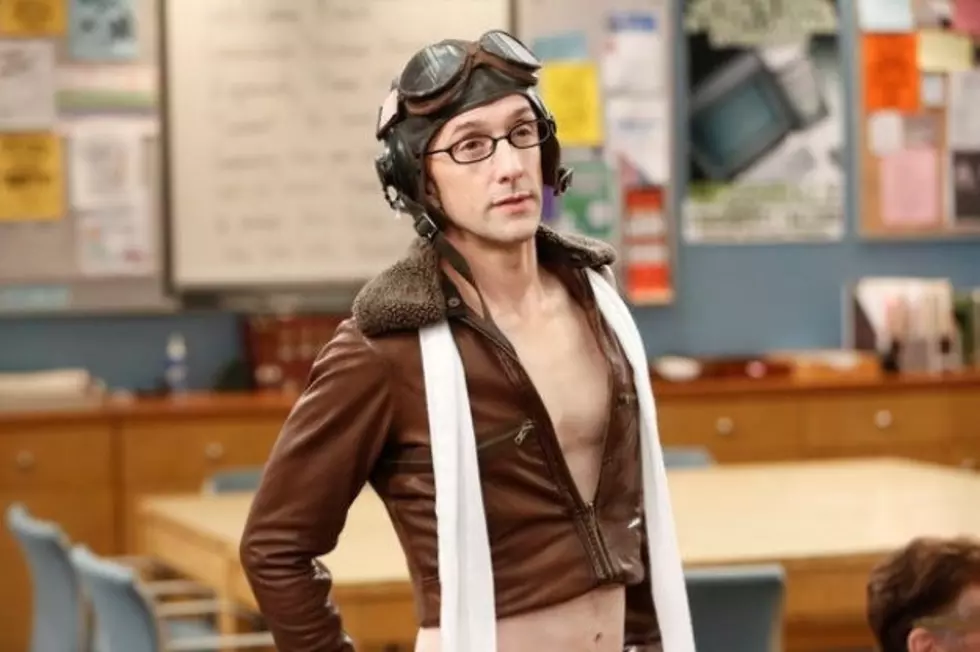 'Community' Season 4: Oscar-Winner Jim Rash Finally Writing an Episode
NBC
Suffice to say, when one your struggling TV series' lead stars wins themselves an Academy Award for screenwriting, one shouldn't keep that to themselves.  Certainly 'Community' star Jim Rash has become one of the breakout stars of the critically-underrated series, with the flamboyant outfits and demeanor of Dean Pelton, but did you know Jim Rash's real talents lie beneath the surface?  Following his Oscar win for screenwriting 'The Descendants,' it seems Rash is taking on something much more difficult: his own episode of 'Community!'
According to Vulture, the inevitable has finally happened, and not soon enough.  'Community' star Jim Rash will step behind the camera to write an episode from the upcoming fourth season of 'Community,' following his 2012 Oscar win for screenwriting the George Clooney drama 'The Descendants.'  Reportedly, the episode will deal with an alumni weekend taking place at Greendale Community College.
Could Rash writing finally bring the show that long-overdue Emmy?  Maybe even a George Clooney appearance?  We won't hold our breath, but dreams never die!  Elsewhere, 'Community's  star-studded fourth season includes 'Battlestar Galactica' vet Tricia Helfer, 'Bridesmaids' star Matt Lucas, UK thespian Malcolm McDowell as the gang's new history professor, and Hollywood icon James Brolin as Jeff (Joel McHale)'s father.
What say you?  Are you excited for another season with the Greendale Gang, now that Dean Pelton Jim Rash is writing an episode?  What do you hope the upcoming episodes bring when the show premieres on October 19?