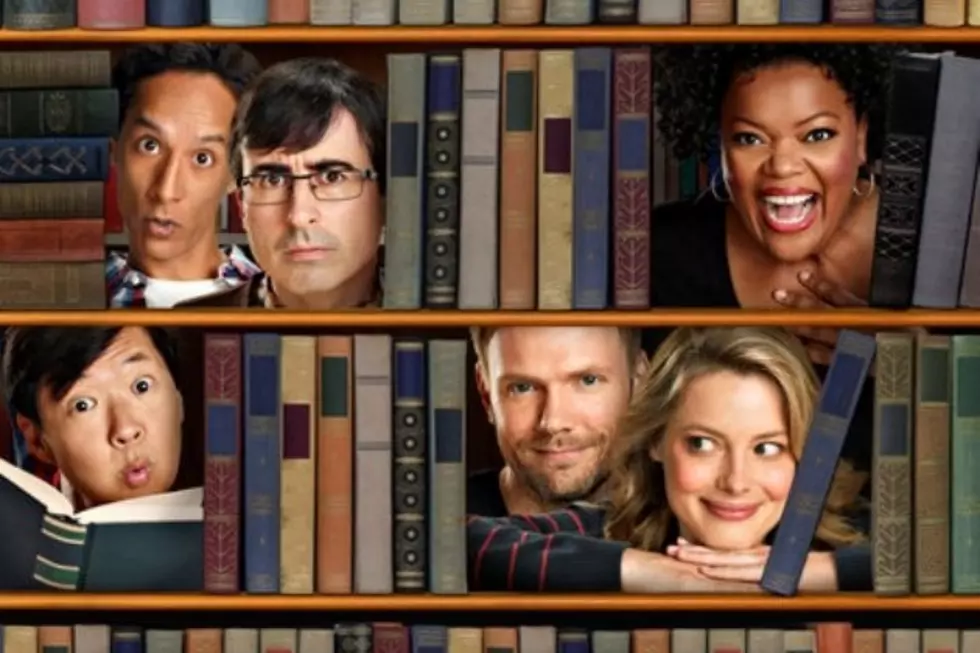 'Community' Season 5 Releases New Poster, Photos and Details on Walton Goggins
NBC
'Community' season 5 will see a renaissance of sorts for the cult NBC comedy, infused with a new energy even as the return of showrunner Dan Harmon coincides with a series of exits going forward. Before the big goodbyes however, check out the new chapter's beginning with a brand-new 'Community' season 5 poster, plus details and photos of 'Justified' star Walton Goggins' guest turn!
Previously only identified as a mysterious man who causes trouble for the Greendale Gang, Entertainment Weekly reports that Goggins will guest on the January 16 episode of 'Community' season 5 as Mr. Stone, an investigator with a connection to Pierce (Chevy Chase) who administers a lie detector test to the group. We'd even venture a guess that Pierce's exit from the series could potentially represent the character's demise, given the abundance of black clothing in these and other photos, though it at least one, Mr. Stone doesn't seem quite so grim.
In addition to EW's photos of Goggins' guest appearance below, you can also check out the season 5 poster that places the heavily-recurring Jonathan Banks prominently among the cast. Might 'Community' season 5 make the former 'Breaking Bad' star a permanent addition? Give us your thoughts in the comments, before the two-part January 2 premiere!