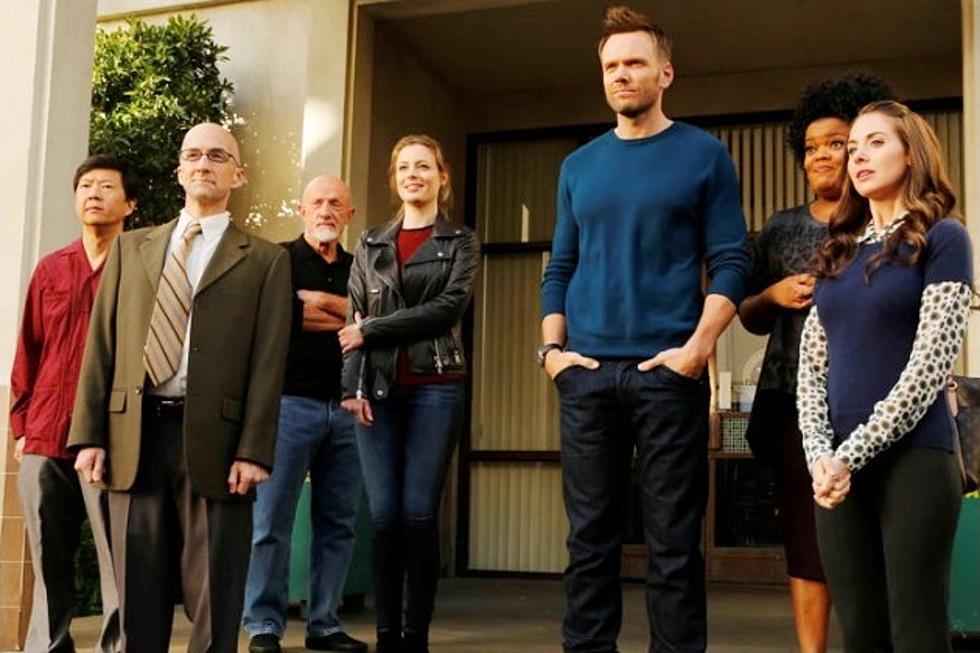 'Community' Revival Update: Dan Harmon "Pessimistic" About Hulu Prospects
NBC
Much as with 'True Detective' season 2, the Calgary Herald caught up with 'Community' creator Dan Harmon at the Banff World Media Festival this week, wherein Harmon noted that the talks were indeed ongoing, but that he'd be reluctant to move forward without executive producer Chris McKenna, or any additional cast members lost.
I know now that Sony was indeed talking to Hulu and Hulu is indeed interested. What I can't say and what I'm pretty cynical about, just because I think it's better to be pessimistic and be pleasantly surprised, is that they could make anything happen.

It's a big cast full of talented people with a lot of options. And when all that is done, you'd have to make a deal with me and I wouldn't want to do it without (writer producer Chris) McKenna. I think if you lost one piece of that puzzle – what if Yvette Nicole Brown wasn't in the mood to do it anymore? We've already lost Donald (Glover), we've lost Chevy (Chase).

I think people would gladly watch Jeff and Annie living across the hall from each other in an apartment complex run by...Koogler? I don't know.
On a more optimistic note at least, IGN caught up with series stars star Danny Pudi and Donald Glover at E3, wherein Pudi alluded to a more specific timeline by which we might learn if Hulu's 'Community' revival talks have yielded fruit:
I was just telling someone, I think we have until the end of June to have an official word, but I kind of expect to hear, like everybody else does: through my mom on Twitter. That's how I know I'm going to find out on June 29th, my mom calling me or tweeting me and being like, "Dan, guess what? You are on Hulu! Are you a Hulu actor now?" So when my mom tweets, "Are you a Hulu actor?" you'll know it's real.
Of course, 'Arrested Development' still managed to reunite after a much longer absence than 'Community,' so we'll keep a candle lit for the notion of #SixSeasonsAndAMovie no matter what. What do you think, at least? Is there reason to be hopeful Hulu can resurrect 'Community'?