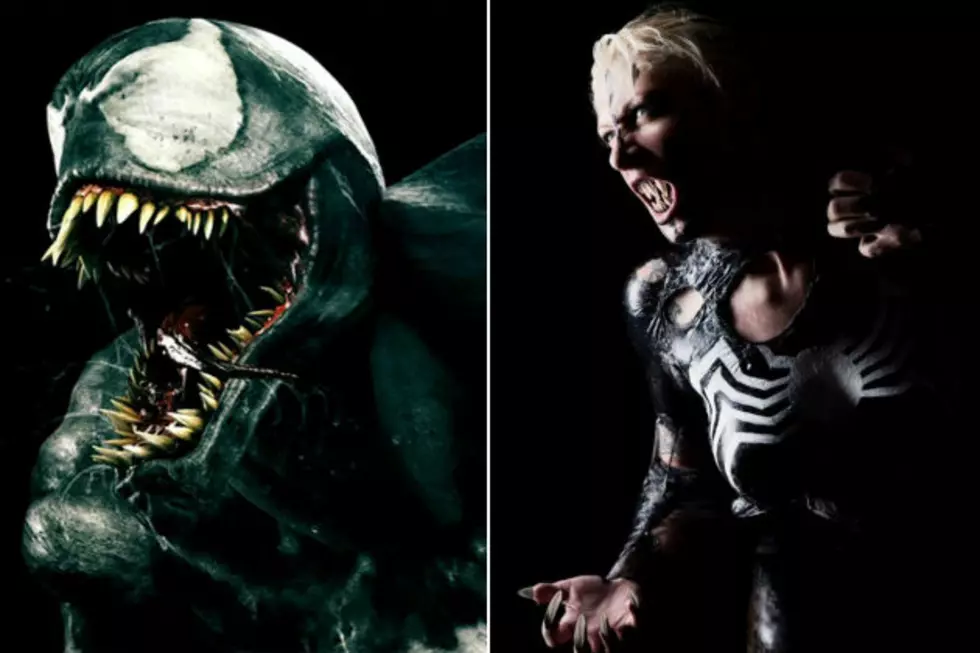 Cosplay of the Day: Venom Takes Over
Marvel/Superhero Photography
Today's cosplay is an awesome take on Venom, Spider-Man's deadliest and most twisted villain -- and even better, this cosplay comes from a lady fan!
Last week we featured cosplayer Freddie Nova's intense take on Skeletor of 'He-Man and the Masters of the Universe,' and while we were browsing her great photo collection, we found Freddie's amazing Venom cosplay. It was just too good to pass up.
Freddie and photographer friend Adam Jay of Superhero Photography did yet another photo shoot together, this time with the help of a whole lot of latex to take on the story of Venom from 'Spider-Man.' Venom isn't technically a person -- it's a symbiote alien organism that came to Earth and takes over the body of a host like a parasite, feeding off the darkest parts of that person.
Freddie's photo shoot tells the story of how she becomes infected by Venom in her bathroom, with the symbiote eventually taking over -- she even sports some incredibly scary sharp teeth for some of the pics.
For more photos and cosplay from Freddie Nova, head on over to her Facebook page.
Do you have cosplay photos you would like to submit for consideration? E-mail to staff [at] screencrush.com!