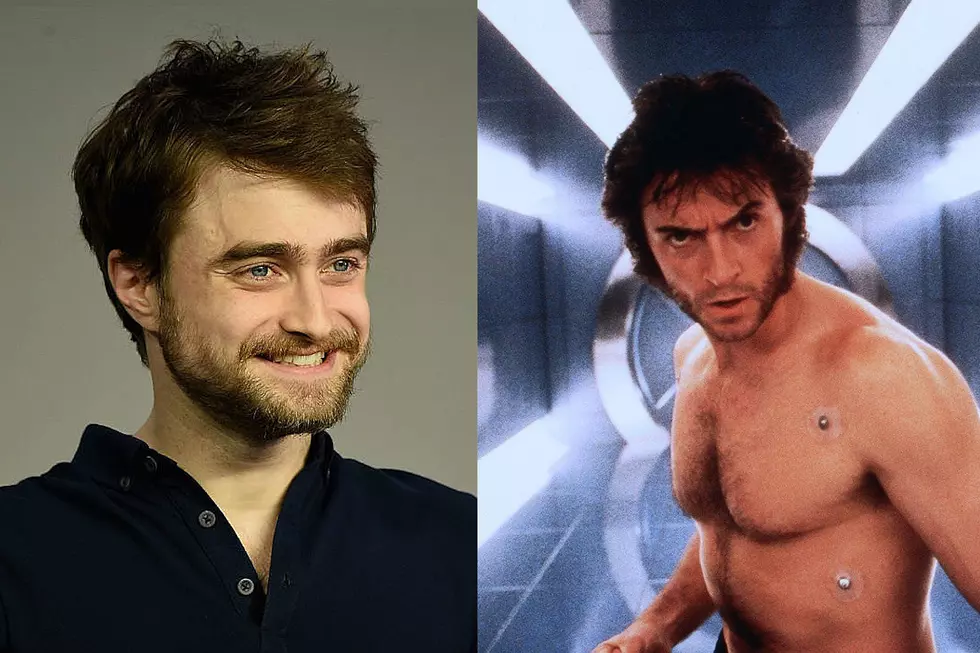 Daniel Radcliffe Says He Didn't Get Buff to Play Wolverine
Getty Images/Fox
Obviously Hugh Jackman is Wolverine right now, and will be playing the role at least one more time, in the upcoming Marvel film Deadpool 3. But he has been Wolverine for over 20 years now. And unlike Logan, Hugh Jackman is a mortal human man who does not possess an uncanny healing factor that slows the aging process. Jackman is 55 years old. He looks fabulous for his age, but he's not going to be able to keep this up forever.
So who is going to be the next Wolverine? Marvel isn't going to just retire the character, especially since they are just starting to introduce the X-Men into the Marvel Cinematic Universe. One of the most-often mentioned candidates for the job is former Harry Potter Daniel Radcliffe. Despite his repeated denials that there is any truth to the rumor, fans persist in believing it — especially after Radcliffe got into shape recently, leading to more speculation that he was in training to play Marvel's most famous and hairiest mutant.
READ MORE: 20 Marvel Actors Who Were Wasted in MCU Roles
But Radcliffe continues to insist it's simply not true. Doing a new interview for Vanity Fair — strapped to a lie detector no less — he asserted he was not the person who started the rumor, and insisted his getting bigger muscles had nothing to do with Marvel or Wolverine.
"So you got buff for no reason?" asked his current Broadway co-star (and lie-detector test inquisitor) Lindsay Mendez.
"Yes!" Radcliffe laughed. "I got buff ... because I am obsessive."
He went on to say that his parents are big into fitness, so it's just something ingrained in him — and not by Kevin Feige or Charles Xavier, or whoever. So there you go.
Deadpool 3 starring Hugh Jackman is scheduled to open in theaters on May 3, 2024. Radcliffe is currently starring on Broadway in a new revival of Merrily We Roll Along. You can watch Radcliffe's full lie detector test below:
The Worst Movies of the 2000s
The 2000s were a great decade, but they produced some really bad movies.