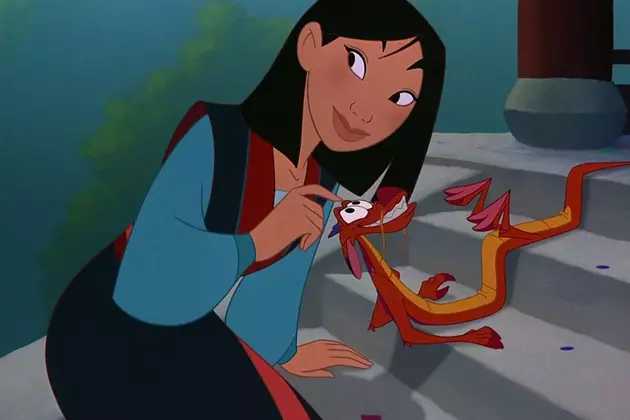 Disney's Live-Action 'Mulan' Will Have a Primarily Chinese Cast
Disney
When Disney set a release date for their live-action remake of Mulan, some fans were understandably concerned that the studio might whitewash the story — Marvel had, after all, cast Tilda Swinton as The Ancient One in Doctor Strange, and the new Iron Fist Netflix series boasts a mostly white cast. When a breakdown of Disney's Mulan script made the rounds yesterday, it validated those concerns by revealing that the story features a white love interest. But according to a new report, you don't need to worry because that script is being heavily rewritten to feature a predominantly Chinese cast.
Yesterday, the Angry Asian Man blog (yes, that's the name of the blog) shared details about Lauren Hynek and Elizabeth Martin's original screenplay for the live-action Mulan remake. According to the breakdown, the story features a white love interest in his thirties who falls for the titular hero and agrees to help the Imperial Army in an effort to prove his worth.
As was first noted in THR's report of the film's 2018 release date, that script was purchased as a "jumping off point" for a new draft by Jurassic World scribes Amanda Silver and Rick Jaffa. That script will reportedly combine elements of the original Chinese ballad and Disney's animated film from 1998. Still, some remained skeptical about Disney's purchase of the initial screenplay and how some of those plot points may yet factor into the finished product.
But a source close to the project spoke with Vulture and assured fans that there will be no white love interest or "white savior" type, and that the new live-action Mulan features a primarily Chinese cast:
The spec script was a jumping-off point for a new take on the story that draws from both the literary ballad of Mulan and Disney's 1998 animated film. Mulan is and will always be the lead character in the story, and all of the primary roles, including the love interest, are Chinese.
So there you have it. It seems that, although they've certainly made mistakes in the past, Disney is very conscious about their plans to tell diverse stories moving forward. That's particularly good news considering that just yesterday, it was announced that Guy Ritchie — of all people — is in talks to helm their live-action redo of Aladdin.