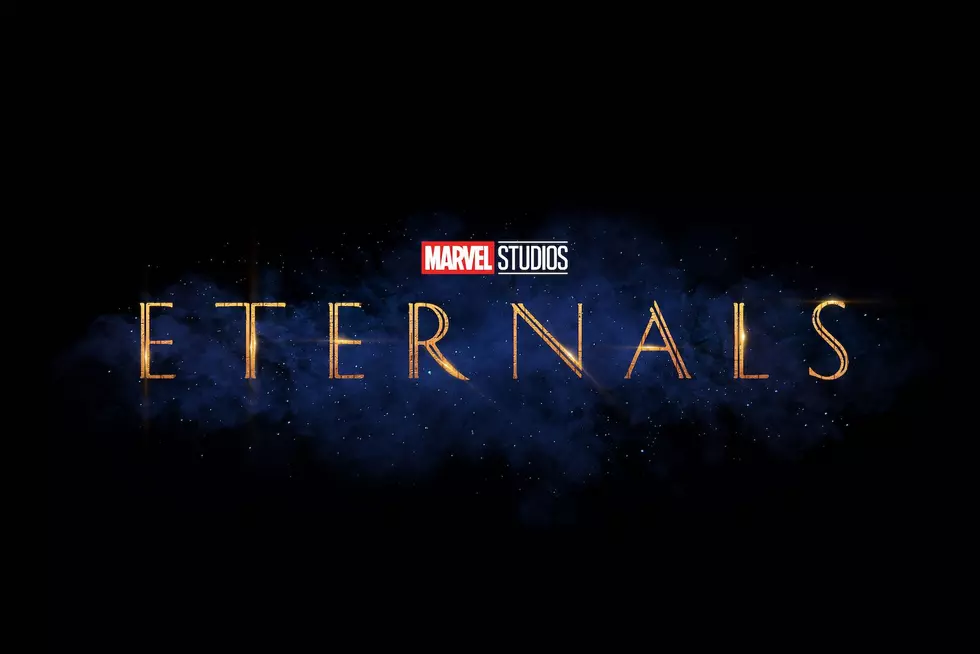 Marvel Announces 'Eternals' Movie Starring Angelina Jolie
Marvel
Marvel confirmed a major rumor at Comic-Con 2019 when they announced that part of their Phase 4 lineup included a movie based on the Eternals. It will be directed by Chloe Zhao, the filmmaker behind the great recent indie The Rider. And they confirmed some huge stars for the cast, including Angelina Jolie, Richard Madden, Brian Tyree Henry, Salma Hayek and Kumail Nanjiani.
Eternals is immediately one of the most obscure and quirky Marvel Comics to get their own movie. The comic was created in 1976 by Jack Kirby, the man who co-created the Fantastic Four, the X-Men, and the Avengers with Stan Lee. Kirby left Marvel for several years .in the 1970s to go work at DC; when he returned, he created a slew of new characters including the Eternals. The concept, which is similar in some ways to Kirby's New Gods comic (which is supposedly under development to become a movie from Warner Bros.). The basic idea is that society discovers the existence of two different superhuman races living among them: The benevolent Eternals and the fiendish Deviants. The galaxy brain element is the revelation that the Eternals and Deviants have been around on planet Earth for centuries, and that all of humanity's various myths of gods or super beings were all about the Eternals. The heroic Eternal Ikaris, for example, is the same guy as the famous Icarus who flew too close to the sun.
That doesn't mean the movie will necessarily adapt all that material, or all the characters — there are a lot of them. But if it does, this should be the weirdest Marvel film since Guardians of the Galaxy. And given how that one turned out, this is pretty exciting news. Eternals opens in theaters on November 6, 2020.
Gallery — 10 Avengers: Endgame Plot Holes, And 10 Ways to Explain Them: