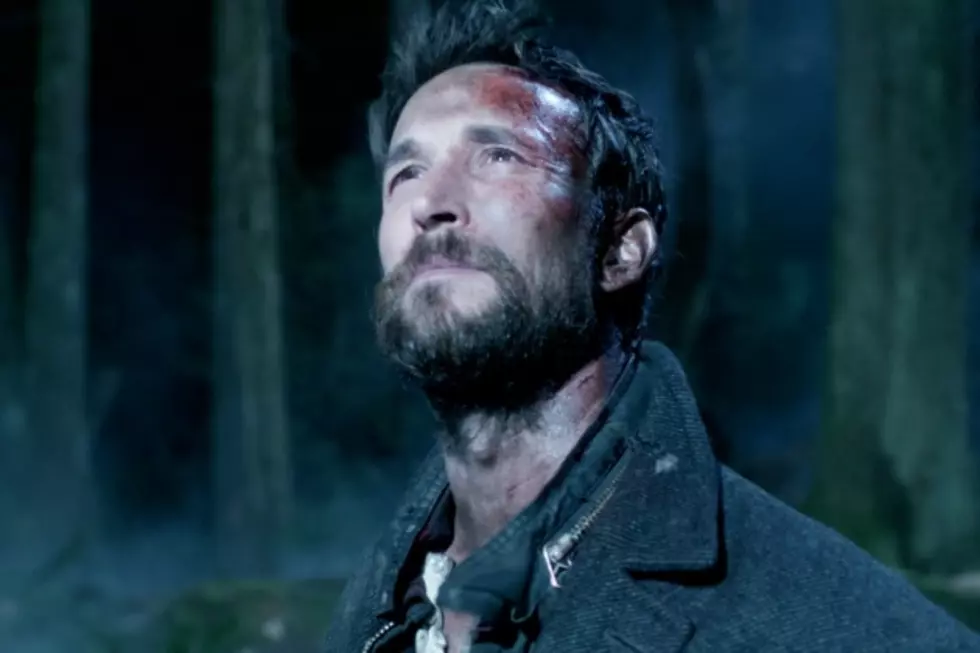 'Falling Skies' Star Noah Wyle to Reprise TNT's 'Librarian' for New Ongoing Series?
TNT
Well, this is a twist. No doubt 'Falling Skies' star Noah Wyle earned the leading role in TNT's alien actioner through relationships forged as the Indiana Jones-esque 'Librarian' in multiple TNT films, but could Wyle go back to lead an ongoing series spinoff dubbed 'The Librarians'? Get the latest on Wyle's 'Falling Skies' future on 'The Librarians' right here!
Via TVLine, it seems as if TNT has an eye toward spinning off the popular 'Librarian' made-for-TV movies into an ongoing series fittingly titled 'The Librarians,' which would see four new characters with extraordinary talents discovering that they've been chosen by Wyle's character Flynn Carsen to work for "The Library" over the course of ten episodes. For those unfamiliar with the TV movie trilogy that saw then-'ER' vet Wyle as the title character, "The Library" refers to an ancient fellowship of knowledge and heroism, for which the title group travels the world investigating strange occurrences, battling ancient conspiracies and "protecting the innocent from the dangerous, secret world of magic."
Thankfully, it seems 'Falling Skies' fans can rest easy that Wyle won't leave behind his role as post-alien invasion leader Tom Mason, as TVLine reports that Wyle would likely only appear in the 'Librarians' premiere, potentially making guest appearances thereafter. Wyle certainly put in his dues with the character, headlining all three films, including 'The Librarian: Quest for the Spear' in 2004, 'The Librarian: Return to King Solomon's Mines' in 2006, and 2008′s 'The Librarian: Curse of the Judas Chalice.'
Well, what do you think? Would you be up for new 'Librarians' series, even if Noah Wyle only made occasional appearances? Watch one of the original 'Librarian' trailers below (hello, 'Castle''s Stana Katic), and let us know what you think in the comments!