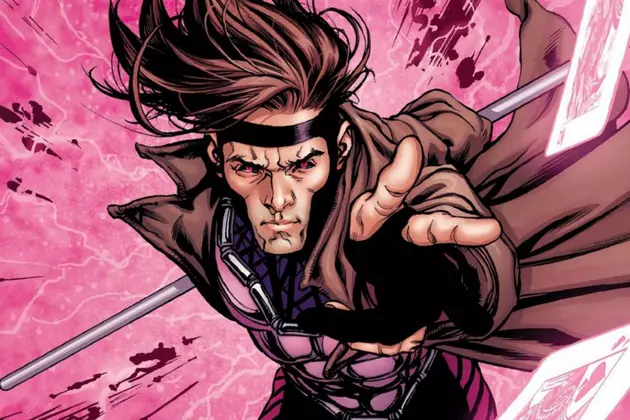 Fox Pulls 'Gambit' Release Date, Schedules Two Mystery Marvel Movies
20th Century Fox
Gambit has had a few…problems. There were the rumors that Channing Tatum was going to walk over budget disputes, then Rupert Wyatt left the film without a director, eventually replaced a couple months later by Edge of Tomorrow's Doug Liman (reportedly Tatum's top choice). With an October release date approaching, it seemed a bit crazy that Gambit could be ready in time, but now it appears that the latest X-Men solo spinoff has been given a reprieve as Fox has yanked it from their schedule and set release dates for two additional, unnamed Marvel projects.
BoxOffice.com reports a bunch of new Fox release dates today, noting that Gambit will no longer hit theaters on October 7. While it has not been given a new date, the studio has planned two mystery Marvel superhero films: One for October 6, 2017 (one year after Gambit's intended release) and one for January 12, 2018.
It is possible that Fox will release Gambit a year later than planned, giving Liman and Tatum plenty of time to work around their schedules — Tatum recently signed on for a musical comedy with Joseph Gordon-Levitt, and he's slated to reprise his role for 23 Jump Street, though neither of those films currently have release dates. Liman recently wrapped on Mena with Tom Cruise, and it set to reunite with the actor for Luna Park, which also does not have a release date.
While January is typically a dumping ground for studios looking to unburden themselves of lesser prospects, it's possible that this date could be for the X-Force film — with Deadpool succeeding in February, Fox may be trying to duplicate that success a month earlier with another risky project. It's also unclear if Ryan Reynolds will appear in X-Force, which would instantly bolster the film's attractiveness.
There's also the possibility that one of these dates is for Deadpool 2. Writers Rhett Reese and Paul Wernick are currently writing the script for the sequel to the record-breaking film. For now, the only thing that's certain is that Gambit will not hit theaters later this year as originally planned.