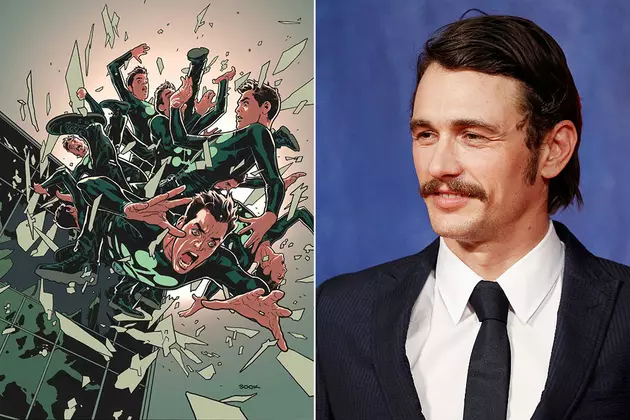 James Franco Teams With 'X-Men's Simon Kinberg for 'Multiple Man' Spinoff
Marvel / Andreas Rentz, Getty Images
Multiple Man probably isn't high on your list of "X-Men characters most likely to get their own standalone movies," but Fox executives seem to think otherwise. Franchise producer and writer Simon Kinberg is teaming up with James Franco for an upcoming movie based on the Marvel mutant, who has often crossed paths with the X-Men and the Fantastic Four (although we assume the latter group remains off the table for the foreseeable future).
According to Deadline, Franco is set to headline Multiple Man based on a screenplay by Allan Heinberg, who previously contributed to the script for this year's Wonder Woman. Kinberg, who is set to make his directorial debut with X-Men: Dark Phoenix, will produce alongside Franco's Ramona Films banner.
Born Jamie Madrox, Multiple Man first showed evidence of his mutant powers at birth; when a doctor slapped the newborn to get him to breathe, an identical clone of Jamie appeared nearby. Jamie's family relocated to an isolated stretch of farmland, where they equipped their son with a special suit designed by Professor Charles Xavier. The suit controlled Jamie's powers for a time, but eventually malfunctioned, setting off Jamie's abilities and making him go crazy.
A Totally Objective Ranking of the 10 Most Handsome Superheroes