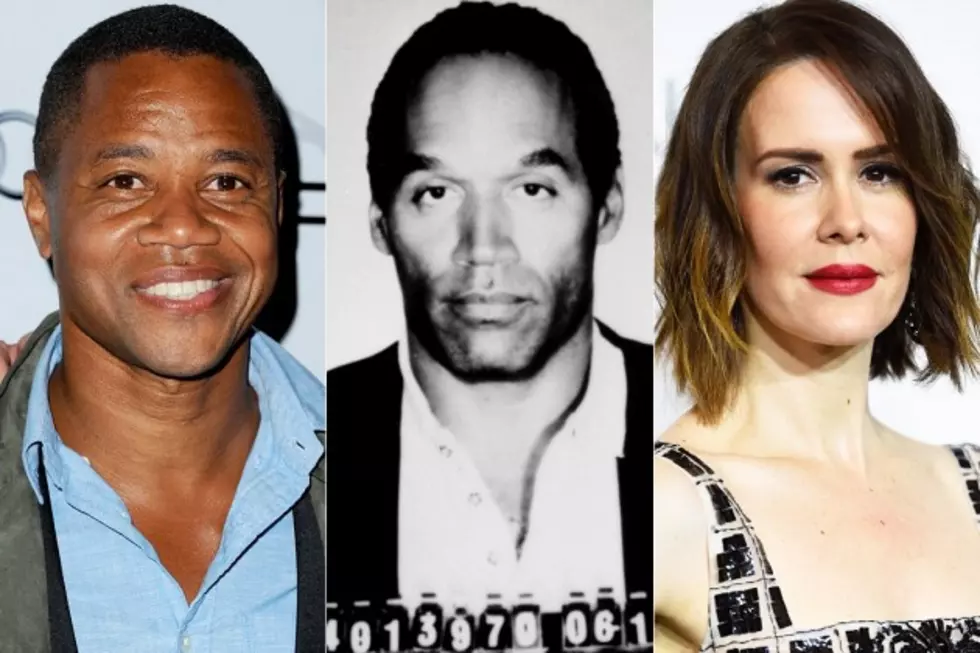 FX 'American Crime Story' Casts Cuba Gooding Jr. as O.J. Simpson, Sarah Paulson as Marcia Clark
Valerie Macon / Frazer Harrison, Getty Images
Per Deadline, the 10-episode miniseries follows Jeffrey Toobin book 'The Run of His Life: The People v. O.J. Simpson,' with episodes written by Scott Alexander & Larry Karaszewski, and directed by Ryan Murphy. Produced by Murphy, Nina Jacobson, Brad Simpson, Brad Falchuk and Dante Di Loretto, so reads the official synopsis for the new series, which begins production in 2015:
'American Crime Story: The People v. O.J. Simpson' is a look at the O.J. Simpson trial told from the perspective of the lawyers that explores the chaotic behind-the-scenes dealings and maneuvering on both sides of the court, and how a combination of prosecution confidence, defense wiliness, and the LAPD's history with the city's African-American community gave a jury what it needed: reasonable doubt.
Keeping to the 'American Horror Story' model, subsequent seasons will follow another headline-making real-world crime, though it's unclear if the series would reuse cast members, or if Paulson's 'Crime Story' role would affect her participation in future 'Horror Story' volumes.
There's certainly enough resemblance in either case, and the Emmy-nominated Paulson tends to knock everyone and everything out of the park, but what say you? Does 'American Crime Story: The People v. O.J. Simpson' seem like Ryan Murphy's most daft FX creation yet? Will Cuba Gooding Jr. bring 'Selma' or his 'Snow Dogs' pedigree to such a controversial role? What other crimes would you like to see the 'American Crime Story' franchise tackle down the line? Will there be musical numbers?