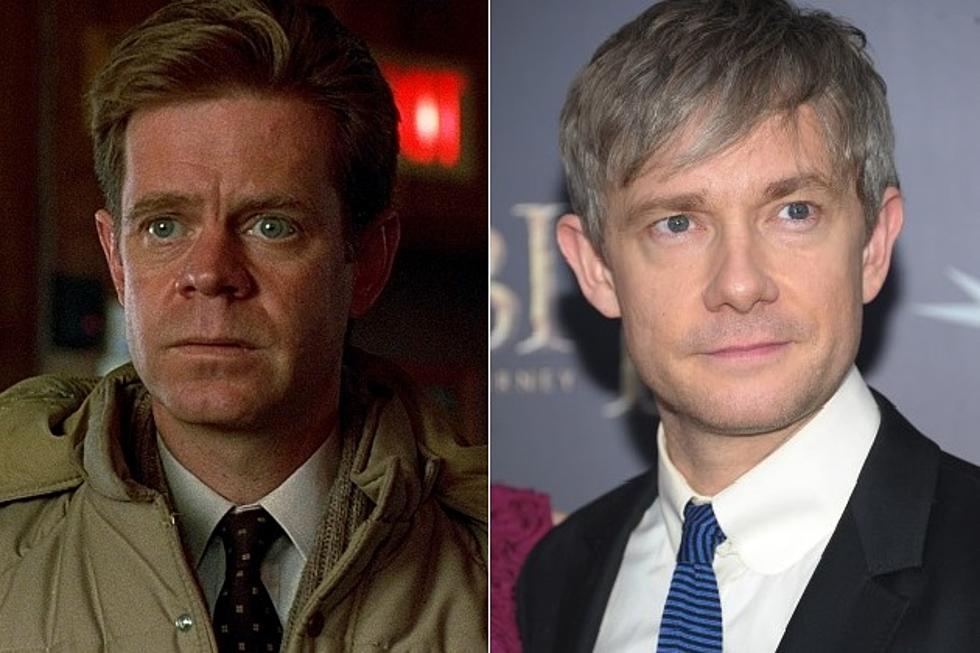 FX 'Fargo' TV Series Adds Martin Freeman to Lead
MGM / Michael Loccisano, Getty Images
Bringing to life such famed characters as 'The Hobbit''s Bilbo Baggins and 'Sherlock''s John Watson just doesn't seem to be enough for UK star Martin Freeman. The original 'Office' star has set his sights on a leading role in FX's forthcoming 'Fargo' adaptation opposite Billy Bob Thornton, in a role that should sound awfully familiar to fans of the Coen brothers classic.
According to Deadline, Freeman will appear in the lead role of Lester Nygaard, a small-town insurance salesman consistently henpecked by his wife, who finds his life irreparably changed when the mysterious Lorne Malvo (Thornton) comes to town. FX's limited series adaptation has been said not to follow the events of the 1996 film, though the description of Martin Freeman's character sounds a bit thematically similar to William H. Macy's car salesman character Jerry Lundegaard.
FX's Coen brothers-produced 'Fargo' will follow an all-new "true crime" story featuring new characters and the trademark humor, murder and "Minnesota nice" that has made the film an enduring classic. That said, FX president John Landgraf previously told us that the series will have a young female deputy character alongside Thornton's role, and that the characters from the first 10 episodes wouldn't carry over to a potential second season.
"It's hard to describe how remarkably true to the film it is," said Landgraf of Noah Hawley's adaptation. "I think people are going to be entranced with that show. [Noah Hawley's] invented a new version of 'Fargo' that's its own thing, but that's true to the spirit of the original."
The original Frances McDormand-starring 'Fargo' told the story of pregnant police chief Marge Gunderson, tasked with traversing the snow-filled landscapes of Minnesota to solve a series of murders linked to the dirty dealings of an inept car salesman (Macy), as things slowly spiraled out of control. The film also featured 'Boardwalk Empire"s Steve Buscemi, while McDormand won the Oscar for Best Actress, as did Joel and Ethan Coen for original screenplay.
Certainly an intriguing move for the burgeoning Martin Freeman, but what say you? Are you interested in FX's take on 'Fargo' with 'The World's End' star in the lead?