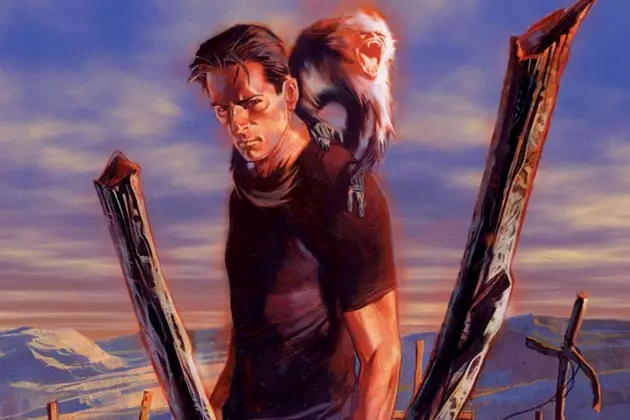 'American Gods' Showrunner Exit Might Be Good News for FX's 'Y: The Last Man'
Vertigo
The Brian K. Vaughan-adapted series has been in development at FX since at least 2015, with Green said to still be working on the script in January 2017. In July, however, Green revealed that the 2016 election had stalled his progress with the material somewhat, as "I had to put the script down for a couple months and really reassess it tonally, because it became a different creature, it became violent protest." More recently, FX boss John Landgraf told TVGuide that Green's exit from American Gods might put Y: The Last Man back in play:
[We feel] pretty optimistic, not quite at a final decision point. But we got a script I really like, a draft we really like recently. Michael is available, because he's not involved in American Gods [anymore].
For those unfamiliar with the 2002 series written by Vaughan and drawn by Pia Guerra, Y: The Last Man follows an apocalyptic event in which almost every male on Earth simultaneously dies out, save for twenty-something escape artist Yorick and his pet monkey. The pair team with secret agent "355" and a young doctor to travel the country in search of Yorick's girlfriend Beth, as well as an answer to the worldwide plague. FX previously partnered with Vaughan, Nina Jacobson and Brad Simpson (American Crime Story) to develop the sci-fi comic as an ongoing series. New Line had earlier acquired the rights in in 2007; setting David Goyer, Carl Ellsworth and director D.J. Caruso to adapt Y: The Last Man as a single film, before rights reverted to Vaughan in 2014.
Gallery: TV Twists That Fans Figured Out Way in Advance