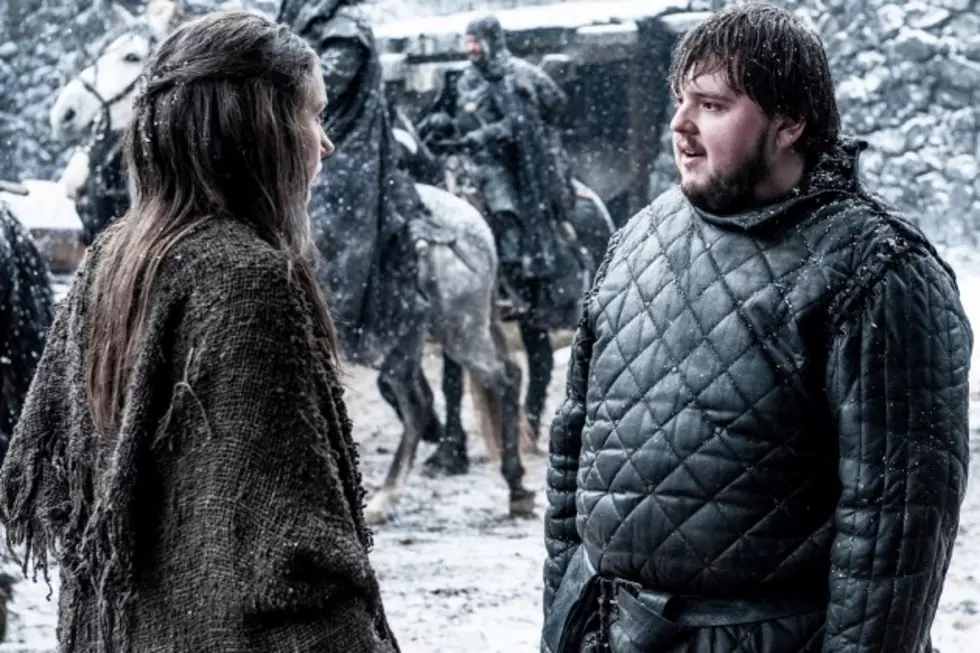 'Game of Thrones' Season 6 Reveals First Casting Breakdown, Let's Speculate Wildly
HBO
[Beware of Spoilers for Game of Thrones Seasons 5 and 6]
Living up to their name, Watchers on the Wall uncovered the first casting breakdown of the season, along with a number of likely candidates as to which figures they represent. Chief among the speculation is that of Theon's relative Euron Greyjoy, as well as the family of Samwell Tarly, and potentially a young Ned Stark for flashback purposes.
Pirate, man in his 40's to late 50's. He's "an infamous pirate who has terrorized seas all around the world. Cunning, ruthless, with a touch of madness." He's a dangerous-looking man. A very good part this season.
Next up sees the Tarly family In all likelihood, which would take Sam out of Castle Black. Speculated to be Sam's abusive father Randyll Tarly, mother, sister, and brother Dickon:
Father. Aged 50's to 60's, he's one of the greatest soldiers in Westeros- a humorless martinet, severe and intimidating. He demands martial discipline in the field and in his home. It's described as "a very good part" for next year and that he's "centrally involved" in a protagonist's storyline.

Mother, in her 50's. She's a sweet, plump, and adoring mother, and has a soft spot for one of her children who benefits from her decency.

Sister, in her early 20s. She's a kind, friendly and unpretentious woman.

Brother, in his early to mid-20's . Athletic, a good hunter, an excellent swordsman, manly, not particularly bright but the favourite child of the father.
Take this one with a grain of salt for the moment, but current speculation puts the below roles as that of a young Robert Baratheon, Brandon Stark and Ned Stark which could potentially arise as one of Bran's Weirwood visions, should the character return:
A large boy, with an actor who is 10-12 but playing 7 or 8. He's described as "a clever boy" who seems too large for his age. He's big and tall but not fat. "Characterful squat features" are a plus for this part. it's specified that this is a one-time appearance.

12 year old boy, with brown hair and blue eyes. He needs to use a Northern accent. He has scenes where he has to spar with a wooden sword. The length of the role isn't specified.

7 year old boy with dark brown hair, a narrow face and green eyes. He also has a Northern accent. He also spars with the wooden sword, so it's safe to assume it's the same scene. This role is similarly open-ended, the description only stating that the character is being 'introduced.'
The remainder of the list, for which WotW had some lighter speculation:
Priest, in his 40's or 50's. A gruff ex-soldier who found religion. Now a no-nonsense rural priest who ministers to the poor of the countryside. He's salt-of-the-earth man who has weathered many battles.

Leading Actress, in her early 40's, she's an elegant actress with a traveling theatre company. Fun, charismatic, rum-drinking actress in the troupe.

Priestess. Mid-20's to early 30's. Any ethnicity- she's beautiful, intense, and magnetic.

Fierce Warrior, a tall man in 30's or 40's with a powerful physique. They're looking for someone with "mixed ethnicity" for the role.
Granted, Game of Thrones has a tendency to remix and reinterpret certain roles (see: Sansa filling Jeyne Poole's role, consolidation of the Sand Snakes, or Jamie and Bronn's original trip to Dorne), what might the above roles tell us about the direction of Season 6? Would Game of Thrones be wise to add additional characters and storylines, now that showrunners definitively want to wrap the series in Season 7?