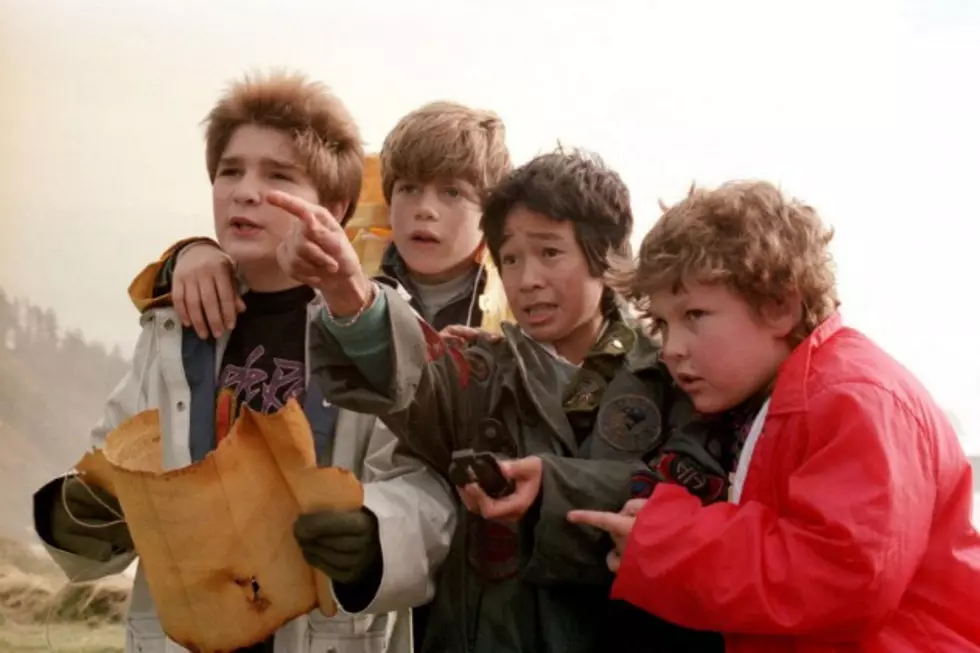 'The Goonies' Sequel May Not Actually Be a Sequel After All
Warner Bros.
Last year we were all pretty surprised when 'Goonies' director Richard Donner announced that he was working on developing a sequel to the classic 1985 film. Since then, we haven't heard a whole lot about the project, though Josh Brolin did express interest in returning for the sequel. In a new interview, producer Frank Marshall gives us our first real update yet, and seems to indicate that perhaps the 'Goonies' sequel isn't really a sequel.
In an interview with stars Sean Astin and Corey Feldman last year (via SlashFilm), Astin said that original writer Chris Columbus was returning for the sequel, though the extent of his involvement was not known. Astin also said that the producers were "actively trying to secure a writer based on an outline that they feel really confident about." That seemed to indicate that the producers had found a script they loved and were pursuing a specific writer.
Producer Frank Marshall recently spoke with Collider, where he confirmed that the sequel is "in discussion" and that he's spoken with director Richard Donner:
[Donner's] talked to us about it, and we've talked to him.  It's all about the story. We don't just do sequels to do them.  The story has to be there.
When asked if there's a script as Sean Astin seemed to imply, Marshall said "not yet," and went on to explain their approach to making the sequel:
You don't want to disappoint the fans by just doing a schlocky movie. You want to do a real legitimate movie.  It's not going to be a sequel. In the Amblin spirit of Goonies, that's what has to be.
Looking at that quote out of context, it seems like Marshall may be implying that the 'Goonies' sequel is more of a reboot, or a spiritual sequel, but that's not necessarily true. Marshall went on to discuss 'Jurassic World,' which he's also producing, and explained that one of the reasons why it took so long to make that sequel was that they needed a good story to tell. 'Jurassic World' takes place 20 years after the original film, and it only features one of the original cast members (BD Wong)—but it tells a new story using settings from the first film, and will undoubtedly reference many elements from Steven Spielberg's classic.
The new 'Goonies' film may not be a direct sequel, and like 'Jurassic World,' it could likely take place years or even decades after the original film, and not every cast member may be asked to return. Instead of focusing on the original cast, it seems possible that the sequel could bring in a new group of kids, with a cameo or two from the classic characters.
We waited 20 years between 'Jurassic Park' and 'Jurassic World,' and we've waited 30 years since the original 'Goonies' (sorry to make you feel so old). We can surely wait a few more years if necessary for a 'Goonies' sequel, especially if it means that we're getting the best possible story out of it.