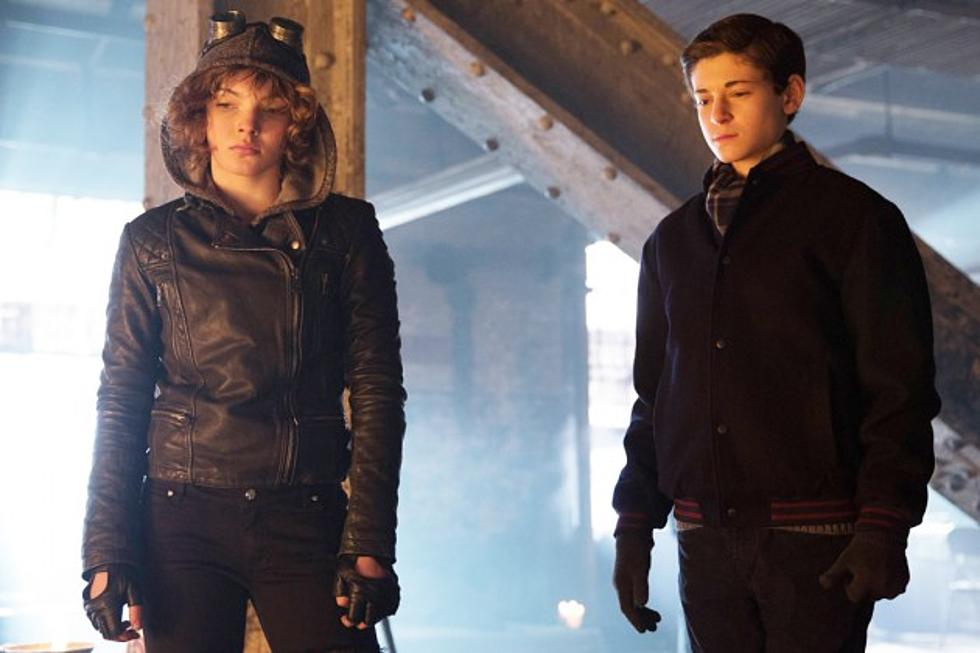 'Gotham' Season 2 Promises Clayface, Mad Hatter, Hugo Strange and More Joker
FOX
FOX's Gotham still has a few in the tank for Season 1, but already Season 2 has an eye toward future Batman villains to feature in its carousel of pre-origin story origins. Find out what Bat-baddies will feature into the next round of Gotham this fall, as well as which existing characters will grow closer to their comic characters!
In addition to footage from the first of four remaining Season 1 episodes, Gotham's WonderCon presentation saw multiple teases of the second season slated to arrive with FOX's fall lineup. In addition to such previously-untapped villains as Clayface, the Mad Hatter and Mr. Freeze, producer John Stephens promised that Hugo Strange would factor into the new season, we'd imagine involving stories of Arkham Asylum.
More than that, Season 2 will continue to explore the "Jerome" character that seems overwhelmingly to have been our Joker precursor, as well as previously-utilized Tommy Elliot character, and potentially even the Court of Owls. Season 2 will also feature Bruce crafting his more public billionaire persona for use later in his Bat-career, while still continually investigating his parents' murder.
Gotham will still have Milo Ventimiglia's Ogre and Fish Mooney's island isolation (ugh) to explore in Season 1, but will Season 2 exhaust the reserves on Batman origins? How might things change with the shaky first year of Gotham under our belts?