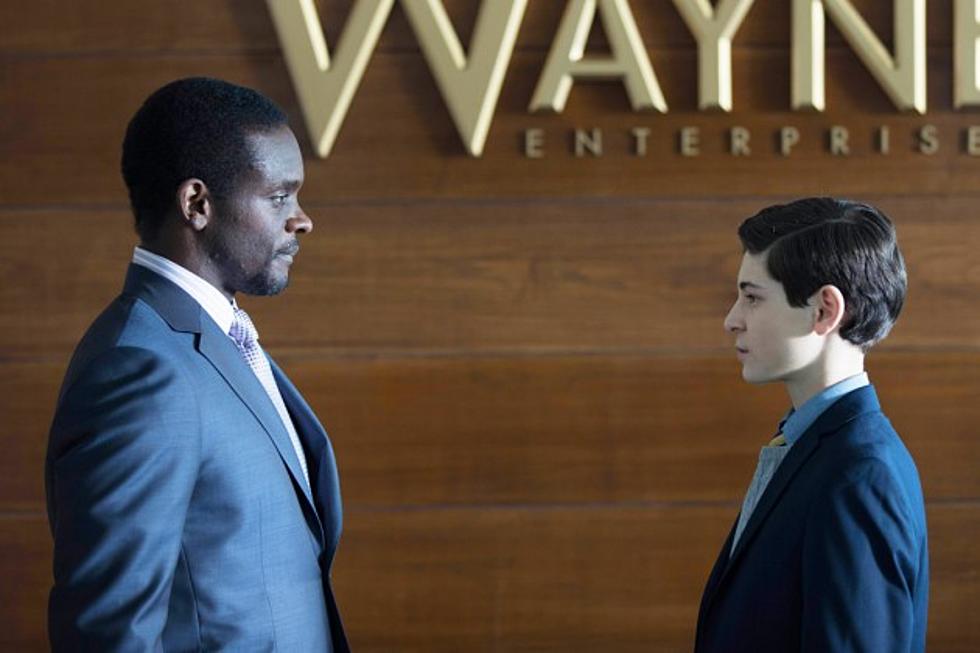 'Gotham' Season 2 Ups Lucius Fox to Regular: That's More Like It, Mr. Wayne
FOX
FOX's Gotham has begun upgrading its cast in recent weeks, a troubling prospect for an already-overstuffed DC drama, but the latest move might prove the series' wisest yet. Chris Chalk will reprise his role as Bat-ally Lucius Fox when Gotham picks up for Season 2, this time as a series regular.
The Bat-drama is also looking to cast two new villainous roles for the year, a "male DC villain" described concisely as "intelligent, cultured and highly articulate […] extremely attractive, both seductive and threatening," as well as a female mid-to-late 20s "sexy knock-out." Any guesses?
Gotham Season 2 will return on Mondays this fall, but is an expanded role for Lucius Fox a sign of improvement? How else might FOX's Bat-drama overcome a shaky start in Season 1?
Check Out 100 TV Facts You May Not Know!