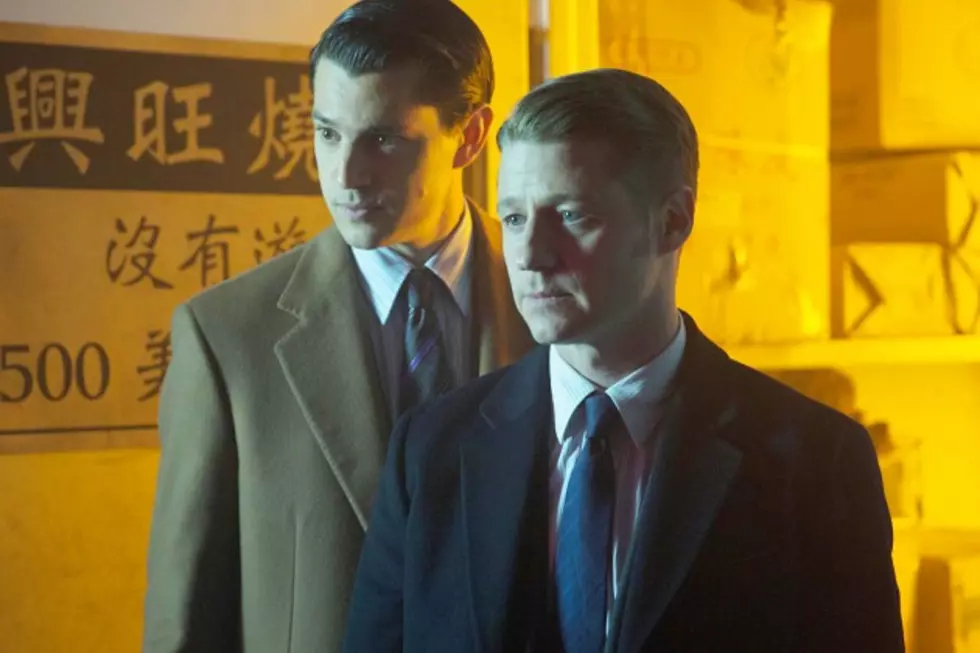 'Gotham' Season 2 Faces Nicolas D'Agosto's Harvey Dent as Series Regular
FOX
Of the many Batman characters paraded through Gotham's first FOX season, few proved so perfunctory as a Harvey Dent three times Bruce's age and with anger issues already in place. Well, good news, Gotham fan! Nicholas D'Agosto will flip coins and double-pun through Season 2 as a series regular.
The Bat-drama is also looking to cast two new villainous roles for the year, a "male DC villain" described concisely as "intelligent, cultured and highly articulate […] extremely attractive, both seductive and threatening," as well as a female mid-to-late 20s "sexy knock-out." Any guesses?
Check Out 100 TV Facts You May Not Know!