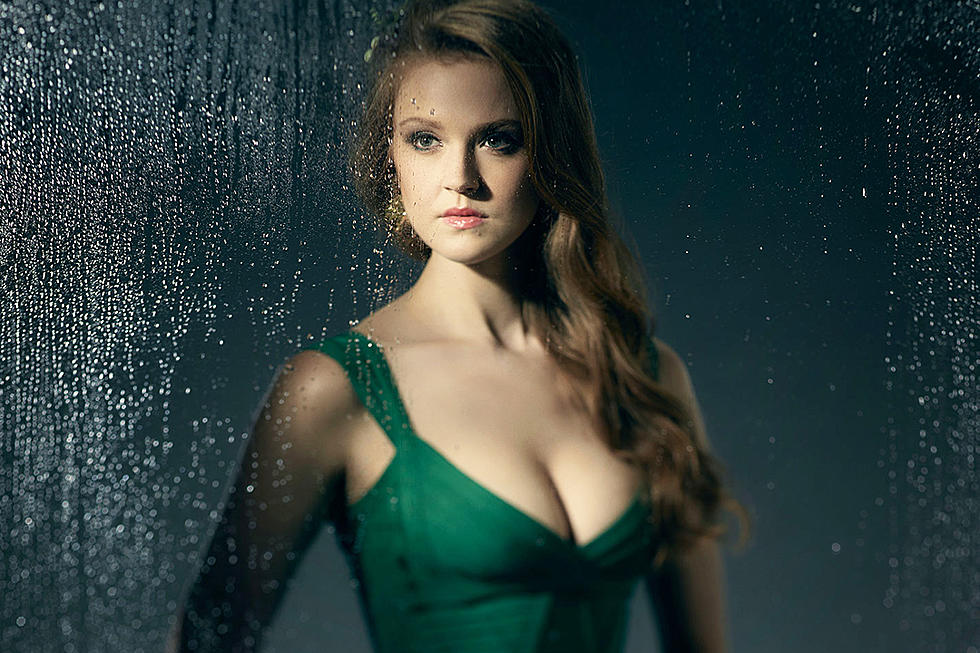 'Gotham' Season 3 Talks Aged-Up Poison Ivy, 'Suicide Squad' and Joker Cult
FOX
Addressing reporters at the TCA press tour, Gotham executive producer John Stephens teased that Season 3 of the Bat-prequel drama would follow the Season 2 finale's lead to make the city's villains a central aspect of the series, downplaying the police procedural aspect. Citing "transformation" as a major theme of the year, Stephens also explained the decision to replace Claire Foley's Ivy Pepper with Maggie Geha's fully-formed (literally) Poison Ivy as such, following similar metamorphoses for Bruce and Jada Pinkett's Fish Mooney.
For reference, here's that "transformation" in action. Yikes, guys:
Elsewhere, Gotham couldn't resist courting a bit of that Suicide Squad money with the potential for proto-Killer Croc and Harley Quinn (Via EW):
A lot of those characters, because they're in Suicide Squad, we're not going to be seeing them this season. We will be seeing proto-versions of some of those characters; we'll see a proto-Killer Croc version. And we'll be seeing a character — perhaps not this season, but in times to come — who can be a forerunner for Harley Quinn.
We really imagined developing the myth of the Joker at the same time we're developing the myth of Batman. We really wanted to stretch it through multiple seasons. In the course of this year, we're going to see how the cult of the Joker … is going to extend and deepen and change.

This year, you have these underground movements that have started to talk about Jerome and what he represented, setting the stage for, perhaps if there's a season 4, hopefully we'll bring that back in a much bigger way. You'll see these different versions of the Joker myth that developed with Jerome and other characters, that when you put those pieces together, you'll go, 'Oh, eventually that's what the Joker will become.'
Check Out 100 TV Facts You May Not Know!