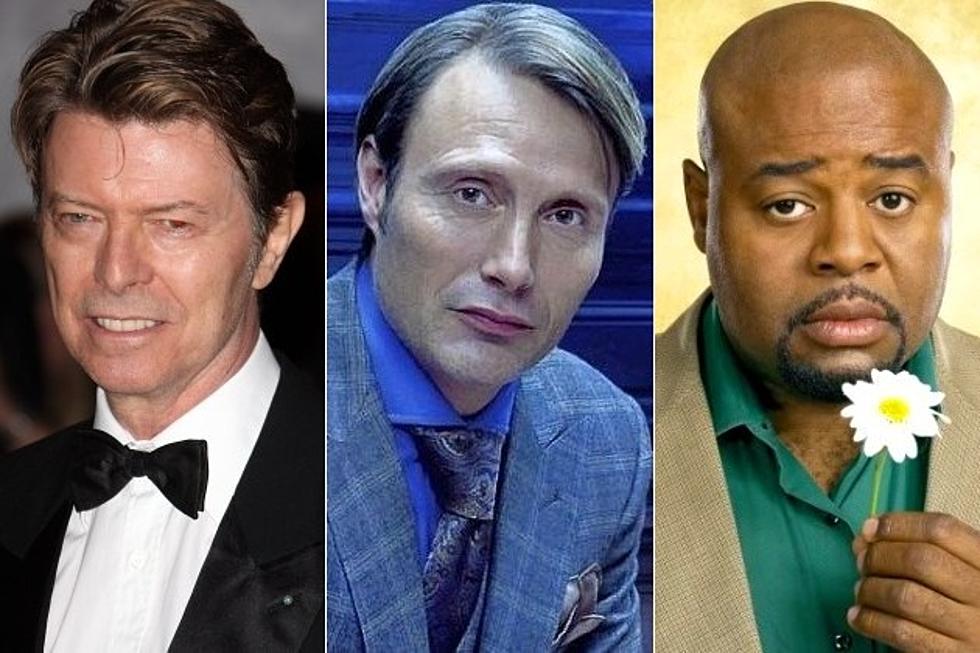 'Hannibal' Season 2: David Bowie Offered a Role, Plus Chi McBride as Barney?
Andrew H Walker, Getty Images / NBC / ABC
According to E!, Fuller has officially invited Bowie to join the cast in the role of Hannibal's uncle, Count Robert Lecter, acknowledging the "J.J. Abrams-style alternate universe storytelling" needed to bring the character in the present, given his literary death at the hands of the Nazis. Of course, Fuller's invitation doesn't guarantee Bowie would accept, but it's certainly an exciting possibility.
Additionally, Fuller confirms that Thomas Harris' fan-favorite orderly character Barney Matthews will appear in 'Hannibal' season 2, potentially played by 'Pushing Daisies' vet Chi McBride. "I would love to bring in Chi McBride, if he's available," said Fuller, who also previously expressed a desire to find roles for fellow 'Daisies' alumni Lee Pace, Kristin Chenoweth, and Anna Friel.
As for the season itself, which will pick up on the season finale cliffhanger that saw Will Graham (Hugh Dancy) and Hannibal (Mads Mikkelsen) reversed in their between-bars interaction, Fuller says:
We're going to see Will Graham [Dancy] institutionalized and what we know from Red Dragon, the backstory that is given, which is very, very thin, explains that Will Graham was so psychologically compromised from investigating the Minnesota case that he had to be institutionalized. And that's sort of one sentence that we can do quite a bit with.

As you can see from the first season, we held true to that backstory in a very faithful way, but obviously we took huge liberties in how we interpreted that one sentence. So right now, for season two, we are in fresh territory with a chapter that hasn't even been written by Thomas Harris. It's exciting.
Well, what say you? Do you think David Bowie will accept the offer to join 'Hannibal' season 2? What would you like to see from the next season in 2014, or this summer's Comic-Con panel?