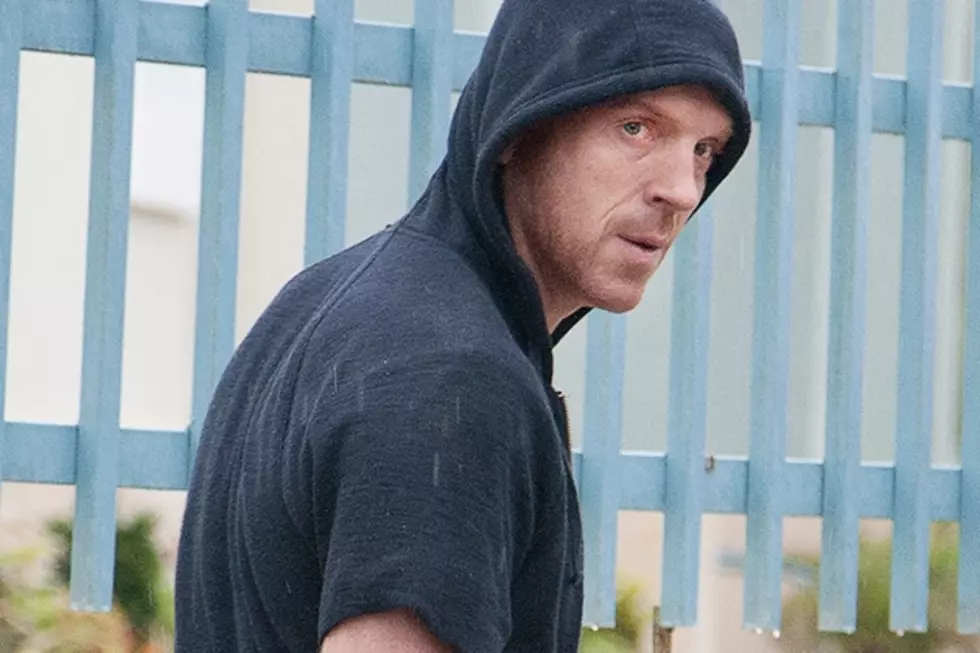 'Homeland' Season 3: Damian Lewis Criticizes Showtime Over Brody's Fate
Showtime
Most 'Homeland' fans would admit that season 2 of the Showtime terrorism drama didn't quite live up to its Emmy-winning predecessor, though it would prove difficult to assign blame on any specific point. Emmy-winner Damian Lewis seems content to offer up a piece of his mind however, regarding Showtime's apparent refusal to take the Nicholas Brody character in a direction that writers have been attempting since the first season, one which may spell doom going into the third.
Speaking to Men's Journal in a lengthy interview, the 'Homeland' star rather frankly admitted that both he and the creative minds behind the acclaimed thriller have been angling to finally kill off Lewis' terrorist-turned-triple agent character, while Showtime executives have repeatedly stepped in to intervene. The first season saw Brody aborting his attempts to suicide bomb a cadre of U.S. Government officials, while the second season similarly saw Brody avoid the reaper by shipping him out of the country on the run for a bombing he had no involvement in.
Said Lewis of Brody's continued survival, which may well come to an end over the course of the upcoming third season:
I think simply for creative and artistic reasons, the writers want to kill me. There are so many compelling and devastating story lines that would just be great TV and theater. The more compromised storytelling is to keep him alive and to keep him bubbling along somehow. It's the executives who write that version.
We'd be hard pressed to agree that the character needed to die by the end of the first season, given 'Homeland' season 2 served up such incredible (and likely Emmy-contending) scenes between Lewis and co-star Claire Danes in nail-biter "Q&A," among others. However, it remains to be seen if Brody's season 3 role will justify the decision to separate the stories by such vast distances, so as to keep the character alive, or if Showtime's influence will show in the strings once more.
Meanwhile, 'Homeland' season 3 picks up during "the aftermath of the terror attack that decimated the US intelligence apparatus and prompted a global manhunt for the world's most wanted terrorist, Nick Brody. As Carrie and Saul begin to pick up the pieces of their shattered professional and personal lives, they will be swept up in the political and media firestorm surrounding the terror attack and the subsequent search for Brody."
Along with the additions of 'Iron Man' star Shaun Toub, Martin Donovan, Tracy Letts, Joanna Merlin, Nazanin Boniadi, Amy Morton, Lawrence Clayton, Sam Underwood, Gary Wilmes and 'Game of Thrones' season 4 star Pedro Pascal, season 3 of 'Homeland' will see David Marciano (Virgil) and Diego Klattenhoff (Mike)stepping down as series regulars to take reduced roles, while Morena Baccarin will reprise her series regular role as Jessica Brody in spite of her husband's absence.
What do you think? Does Lewis have a point about Showtime keeping the character alive beyond his necessity to the story? What do you think season 3 of 'Homeland' will bring? Watch the latest preview below, and give us your predictions for the new season beginning September 29 in the comments!