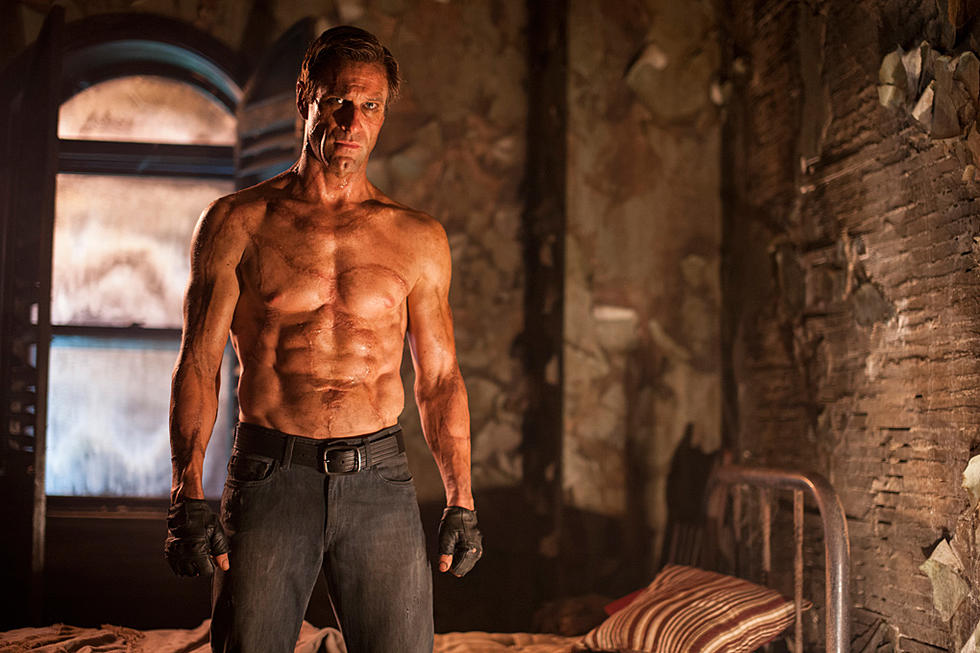 'I, Frankenstein' Trailer: Aaron Eckhart Enters the Demonic 'Underworld'
Lionsgate
The first 'I, Frankenstein' trailer, featuring Aaron Eckhart as a sexed-up version of the classic monster, has hit the web, now months after the first footage debuted at Comic-Con 2013.
If you're looking at this film and getting a definitive 'Underworld' vibe, you're not wrong. In fact, 'I, Frankenstein' is based on the graphic novel by one of the film's executive producers, Kevin Grevioux, who starred in and produced three of the 'Underworld' movies. Fellow 'Underworld' franchise producers David Kern, Gary Lucchesi, James McQuaide, Eric Reid and Tom Rosenberg are also on board the 'I, Frankenstein' team.
In this case, swap out vampires and lychans for gargoyles, demons and Frankenstein's monster (who's name is Adam, by the way), and you essentially have the gist of what's going on here.
Set in a dystopic present where vigilant gargoyles and ferocious demons rage in a battle for ultimate power, Victor Frankenstein's creation Adam (Aaron Eckhart) finds himself caught in the middle as both sides rave to discover the secret to his immortality.
'I, Frankenstein' is directed by Stuart Beattie ('Tomorrow, When the War Began') from a screenplay he wrote, and stars Aaron Eckhart, Bill Nighy, Yvonne Strahovski, Miranda Otto, Jai Courtney and Aden Young. The film is set for release on January 24, 2014.