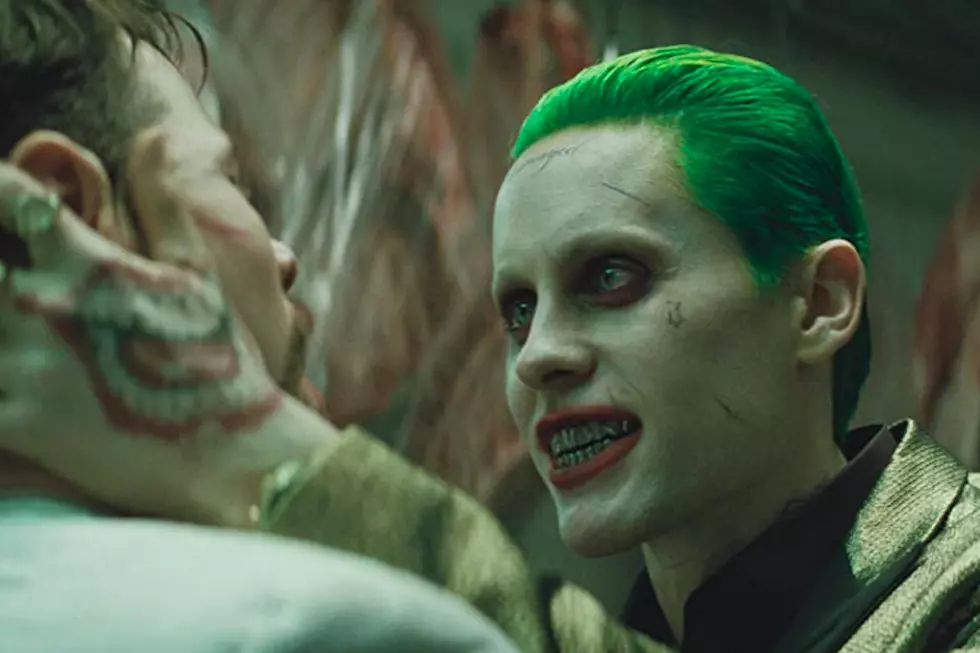 Jared Leto's Joker Will Be Added to 'Zack Snyder's Justice League'
Warner Bros.
Thought the Snyder Cut was just going to be a longer version of Justice League? Joke's on you.
We already knew the Snyder Cut of Justice League — officially, Zack Snyder's Justice League — would run some four hours compared to the 120 minutes of the theatrical version that was completed by Joss Whedon after Snyder left the film during production. We also knew that Snyder was reassembling some of the film's cast for reshoots in order to capture additional material that Snyder never got around to filming before he departed the first time. Now it seems as if he's also adding entirely new characters to the film.
The Hollywood Reporter says that Jared Leto's Joker, last seen in 2016's Suicide Squad, will make an appearance in Zack Snyder's Justice League, and is filming new material for the film:
Shooting is currently underway with Ben Affleck, Ray Fisher, and Amber Heard among those involved on top of Leto. It is unclear which other actors are involved. Even as the shoot rolls ahead, two producers who were involved with the theatrical movie are quietly moving to the side. Jon Berg and Geoff Johns, then-studio executives who oversaw the movie and the reshoot by Joss Whedon that was meant to salvage the failed movie, will not be receiving producer credits on the Snyder Cut, sources say.
Adding entirely new characters to Justice League really gives you a sense of how different this new cut of the film — which is technically a TV miniseries, since it will be released in four hour-long installments — will be from the version that played in theaters. But how will the Joker fit into the movie? While you could squeeze him into the main story somehow, he could also work as part of a new tag added to the closing credits. The film's original post-credits scene featured Jesse Eisenberg's Lex Luthor and Joe Manganiello's Deathstroke starting their own evil version of the Justice League. Joker would fit right in with that crew — assuming you had some footage of him to insert into the scene.
Zack Snyder's Justice League will premiere on HBO Max in 2021.
Gallery — Every DC Comics Movie, Ranked From Worst to Best: