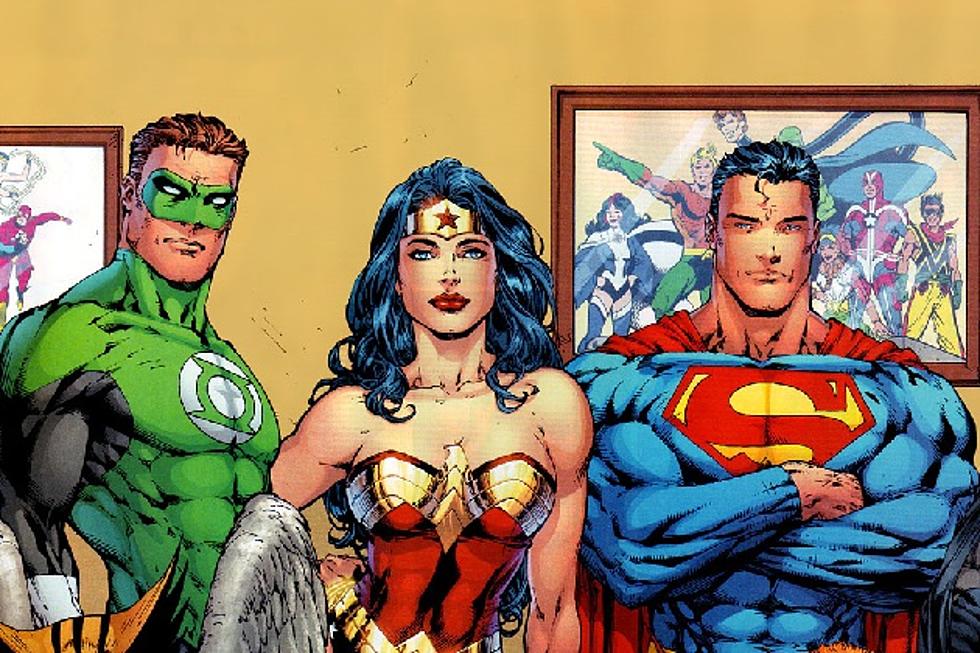 Comic-Con 2013: The Justice League Will Turn Up in 'The LEGO Movie'
DC
Warner Bros. have been chasing Marvel's lead for a while now, and though they had great success with Batman, and more recently with 'Man of Steel,' they are seemingly jealous of 'The Avengers.' Well, it looks like they'll finally assemble their Justice League. But only in LEGO form.
It's been revealed out of Comic-Con 2013, that on top of Will Arnett playing Batman, Chris Miller and Phil Lord's 'The LEGO Movie' will feature Channing Tatum as Superman, Jonah Hill as The Green Lantern and Cobie Smulders as Wonder Woman. There's no word how much they'll be working together, but the trailer suggested the presence of Aquaman, so perhaps most of the League will be on screen for this one -- and perhaps even working together. As Miller and Lord's '21 Jump Street' partnered Hill and Tatum, we'd expect the duo to at least share a scene in this film.
Though it might be easy to read this news as a goof, it does suggest that Warner Bros. is trying and trying very hard to revitalize their brand. 'The Green Lantern' was a bomb in 2011, and that may be why Warner is going with a Batman/Superman movie first, but even though it's only in LEGO form, they want these characters out there. 'The LEGO Movie' hits theaters February 7, 2014.