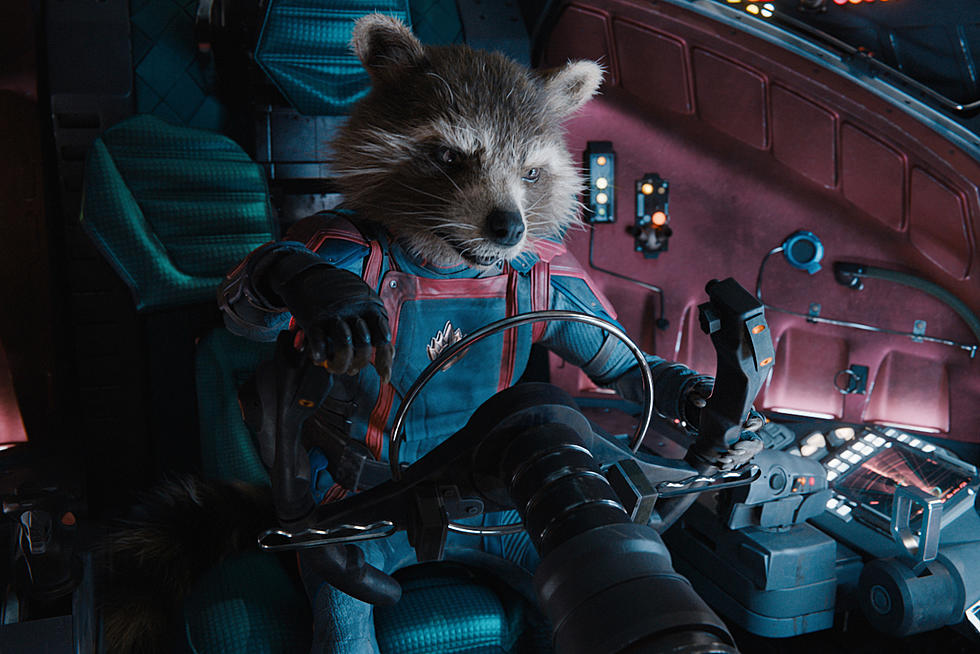 Keith Giffen, Co-Creator of Rocket Raccoon, Dies at 70
Marvel
If you only know Marvel and DC from its movies and shows you may not know the name Keith Giffen. But if you do watch a lot of Marvel and DC shows and movies, then you do know his work; not only because his stories as a writer and artist for both companies were adapted to the big and small screens, but because his stories were so popular that they resonated all through the world of comics and into broader pop culture.
Sadly, Giffen died this week at the age of 70. The cause of death was reportedly a stroke. Giffen's own Facebook page announced his passing, with a joke evoking the twisted sense of humor that defined many of his best comics.
"I told them I was sick ... anything not to go to New York Comic Con," the post on Giffen's page read.
READ MORE: The Weirdest Marvel Comics Ever Published
Giffen was born in Queens in 1952 and began writing for Marvel in the 1970s. Along with writer Bill Mantlo, Giffen co-created Rocket Raccoon in the pages of Marvel Preview #7. Rocket was a minor character in the Marvel cosmos for many years, but was later added to a modern reboot of the Guardians of the Galaxy comic. James Gunn used those comics as the basis for his Guardians of the Galaxy movie, which turned Rocket into a beloved figure in the Marvel Cinematic Universe, where he voiced by Bradley Cooper.
Giffen's best-known work as a writer came in the mid-1980s when he and J.M. DeMatteis launched a new version of the Justice League with artist Kevin Maguire. Rather than the  sturdy slightly stiff tales of heroism of the original Justice League of America, Giffen, DeMatteis, and Maguire's Justice League International series was filled with oddballs, misfits, and wild humor. To this day, it remains one of the most beloved eras of Justice League comics.
Around this same time, Giffen also co-created DC Comics' Lobo, a wisecracking mercenary alien with a warped sense of humor. (He's not that dissimilar than Rocket Raccoon, if Rocket was a giant E.T. who dressed like a biker in outer space.) Lobo has enjoyed decades of popularity in comics, and has been rumored as a potential subject for a big-screen adaptation in recent years as well.
Giffen was a mainstay in the comics industry for decades, with runs on books ranging from Suicide Squad to Legion of Super-Heroes to The Defenders and Drax the Destroyer. He also co-created the Jaime Reyes version of DC hero Blue Beetle, who became one of the most popular iterations of the longtime character, and recently got his own live-action movie. But even if Giffen's characters hadn't gone on to massive pop culture stardom onscreen, his work in comics was hilarious and exciting and always entertaining. He will be sorely missed by comics fans — but his work will stand the test of time.
Every DCEU Movie Ranked From Worst to Best
From Man of Steel to Blue Beetle, we ranked every movie in the DC Extended Universe.