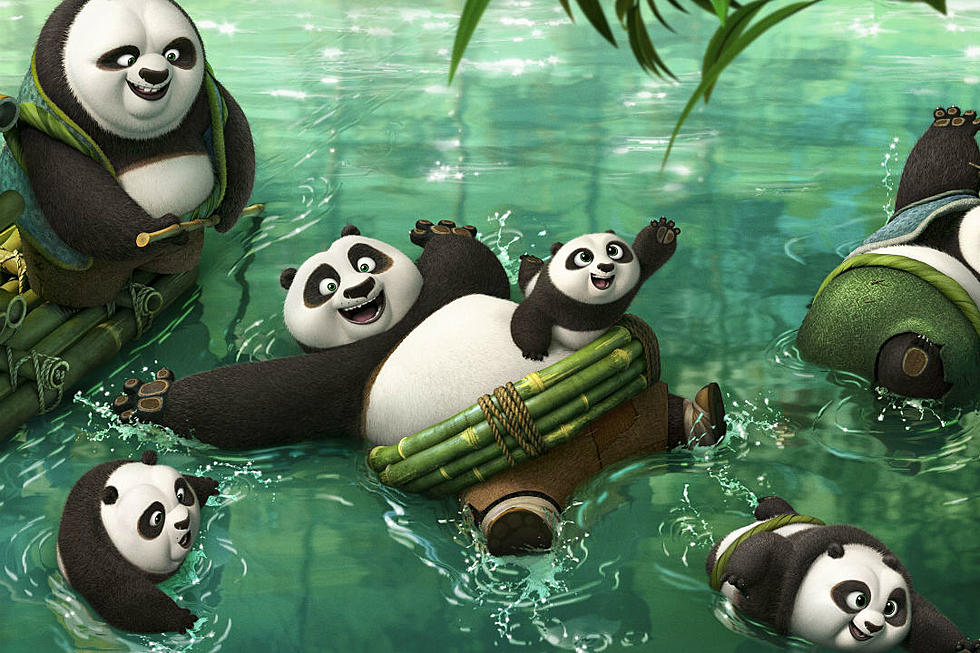 First 'Kung Fu Panda 3' Photos Reveal Po's Family and Adorable Baby Pandas
DreamWorks
The first Kung Fu Panda film established that Jack Black's Po had been adopted and his entire family was no longer living. But the first images from Kung Fu Panda 3 reveal quite the contrary — not only is Po's family alive and well, but there's a whole bunch of them, including some cute baby pandas.
The first images debuted over at USA Today, teasing the introduction of several of Po's family members in what Black himself describes as a "secret panda village." Bryan Cranston plays Po's father, Li, whom Po meets in a "chance encounter." If you'll recall, Kung Fu Panda 2 hinted at a horrible attack on the panda population that devastated Po's family and left him an orphan.
Li takes Po back to the panda village, where he's delightfully surprised to discover many survivors. We'll likely learn more about the terrible attack on Po's panda brethren, as well as the reason why he was orphaned while everyone else managed to escape together in the upcoming sequel.
Also new to the sequel is Rebel Wilson, who plays a love-struck dancing panda named Mei Mei — though you shouldn't get your hopes up about a relationship between Po and Mei Mei.
There will be action and adventure, of course, in Kung Fu Panda 3, which arrives in theaters on January 29, 2016.