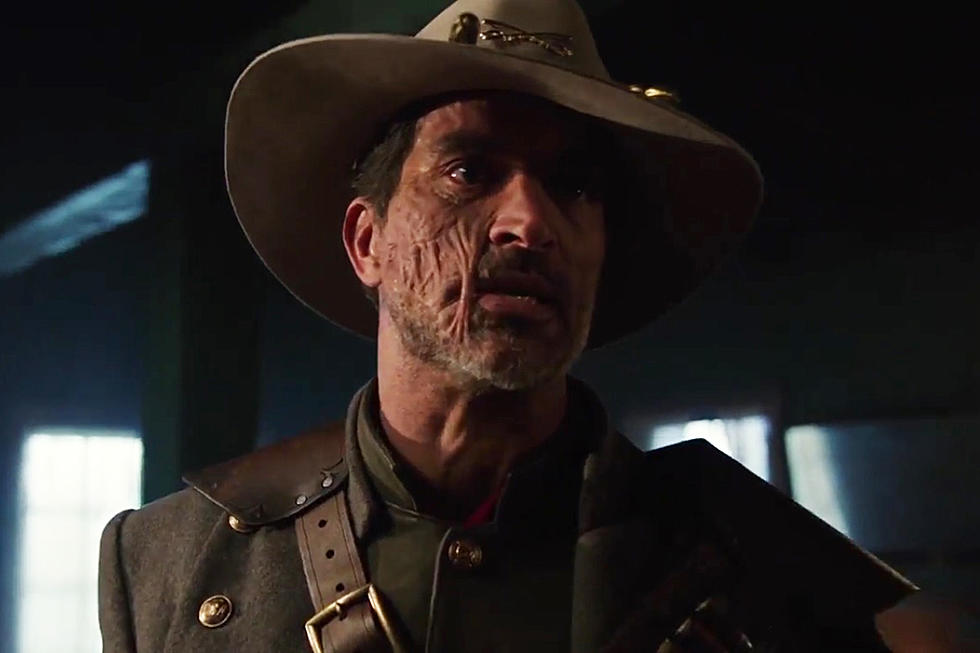 New 'Legends of Tomorrow' Trailer Reveals Jonah Hex, Talia al Ghul and More
The CW
Legends of Tomorrow may not have so long a season as its Arrow or Flash family, but the DC drama's second half will be jam-packed with comic craziness. Not only does a new sizzle reel from WonderCon reveal our first look at Jonah Hex, but also another member of the Ra's al Ghul family, timey-wimey shenanigans and much more.
There's a crazy amount to take in by the new sizzle reel, which jumps between adventures in the Old West (hey there, Johnathon Schaech's Jonah Hex!), to Rip Hunter's future, and everything in between. It also looks as if the Time Masters will send someone after the team's past selves, including a young Sara and Quentin Lance.
Lest we forget, there's a young Talia al Ghul (as opposed to Nyssa, who also puts in an appearance), Atom-bots, Giant Ray, what could be the return of Carter Hall, and so much more.
Legends of Tomorrow will return this Thursday with "Left Behind," but catch the sizzle reel above, gear up for a major arrival in the finale, and stay tuned for the latest on Season 1 and beyond!
Check Out 100 TV Facts You May Not Know!